Planning is imperative in every step of your master's studies. Lot of thought process goes into deciding which specialization you choose for the masters, which university you want to apply to, when you want to start, how to finance master's and planning the support from family and work to successfully complete the programme. 
Once you are past this stage of planning, having enrolled and started with induction module, comes the next stage of planning – planning for the studies for the next 1-3 years, until you finish the programme. You may encounter lot of bottlenecks, confusions, and/or lack of ideas, apprehensions while planning for the studying the master's programme.
[Pssst: Follow our #Dilo – A Day in the life of a RKC student and find out how our current students and alumni organized themselves in-order to be successful.]
It is not just about creating schedule but formulating a study plan is lot more comprehensive. A study plan helps define your goals, defines methodology for preparation, and thinking ahead of any possible difficulties in a particular subject (your weaknesses).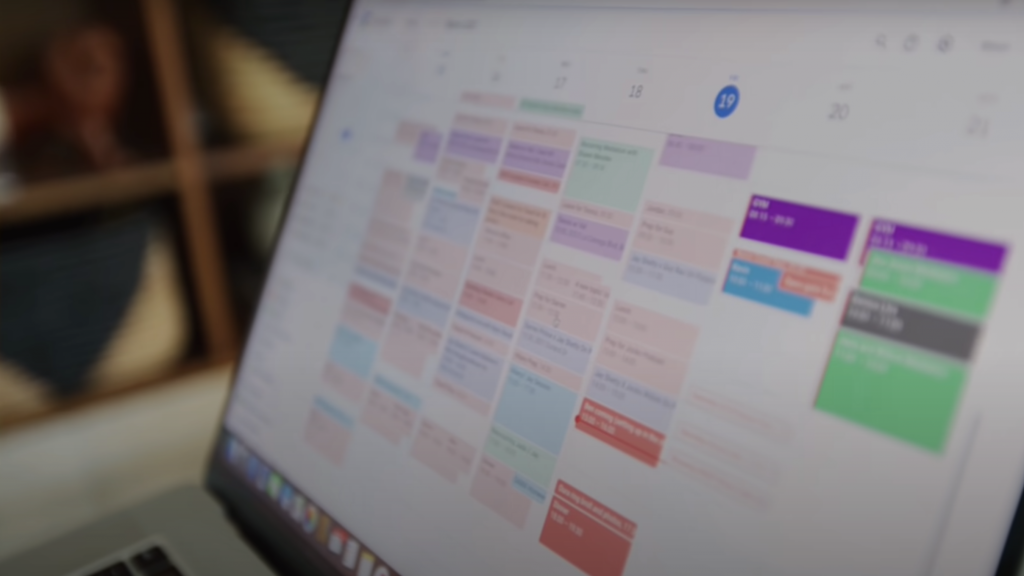 Before you plan your study plan (pun intended), take the following into consideration:
What is your lifestyle like?
Evaluate your learning style and habits
Study your daily schedule at work and home
Note what times of the day you have free time
How many modules will you be studying at a time?
Which subjects are your strengths and seem easier to study than the ones you dread the most?
Plan how much time you would require reading study material and preparing for assignments
Creating conducive study environment, family, peer and professor's support
After careful analysis of above pointers, you should be able to formulate a master study plan and pledge to follow it through.
Here are five reasons how a study plan helps you plan better for master's studies:
1. Improved productivity
Keeping on schedule will help you know what is expected out of you every day and at what time. Without a plan you will loose focus and be everywhere without reaching anywhere. You can prioritise the high importance activities
2. Better stress management
When you are studying for master's, you will be juggling with work, home and, study balance constantly. And as our alumni always advice that there will be stressful times, but it's all about how you manage it. There will one too many instances when you must send that urgent report at work, spend time with your spouse, kids, and pets and moreover, read the study material and prepare for assignment.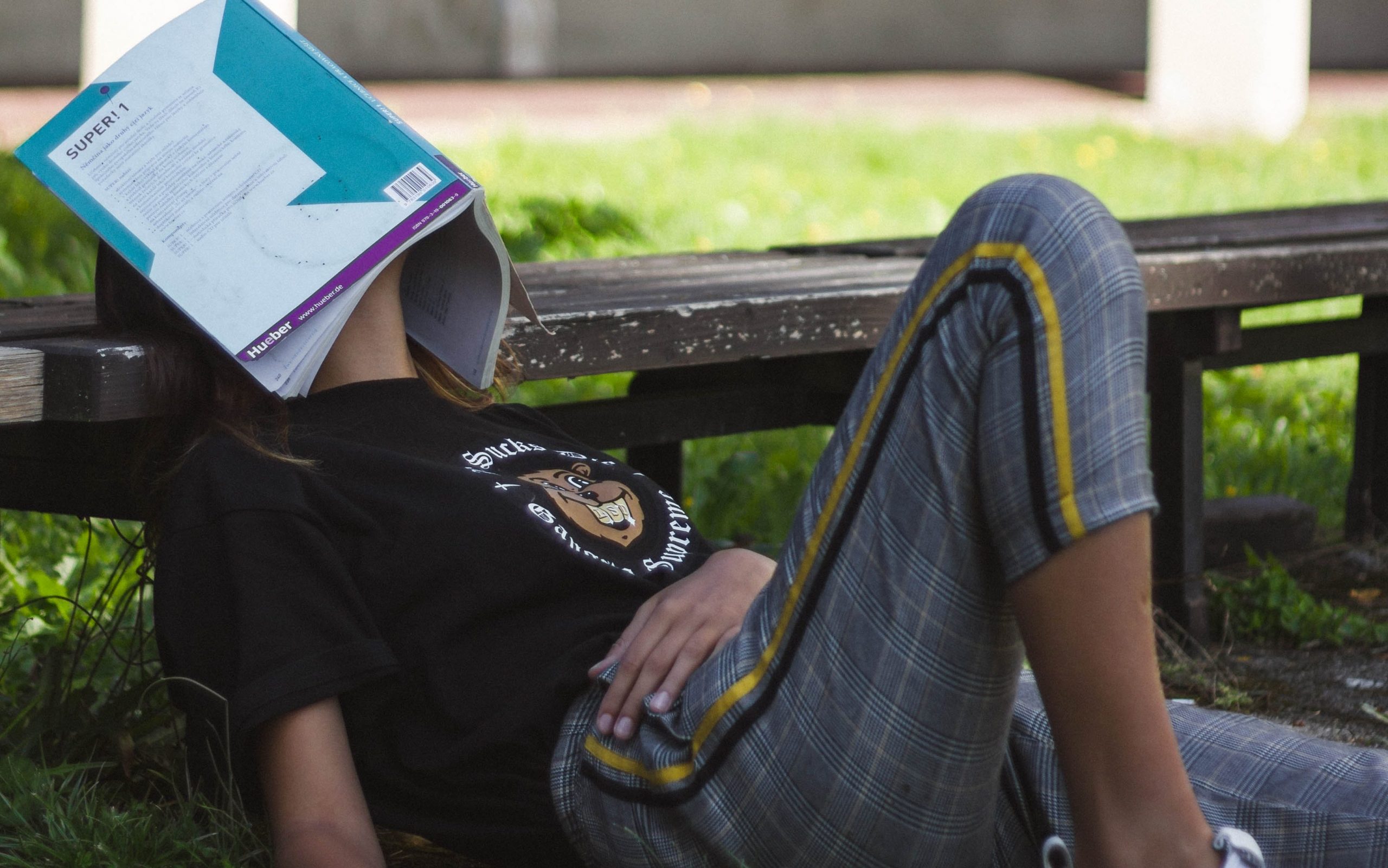 Study plan will help you stay on track and meticulously complete all tasks in time.
3. Time management
All our students and alumni cannot stress enough on the importance of time management. Most popular advice given is – to start early and do not procrastinate. Setting a study plan in place is very effective in avoiding any time wastage and better utilization of this very limited resource – time!
4. Assignment preparation
At RKC, there is no formal examination system. Assessments are done based on assignments. There is a lot of groundwork that goes in preparation and submission of assignments. This includes, and is not limited to, studying the course material, other reference materials, following the discussion on OnlineCampus forum etc. If you have planned what activity you will follow at what time, then it will become a process rather than a burden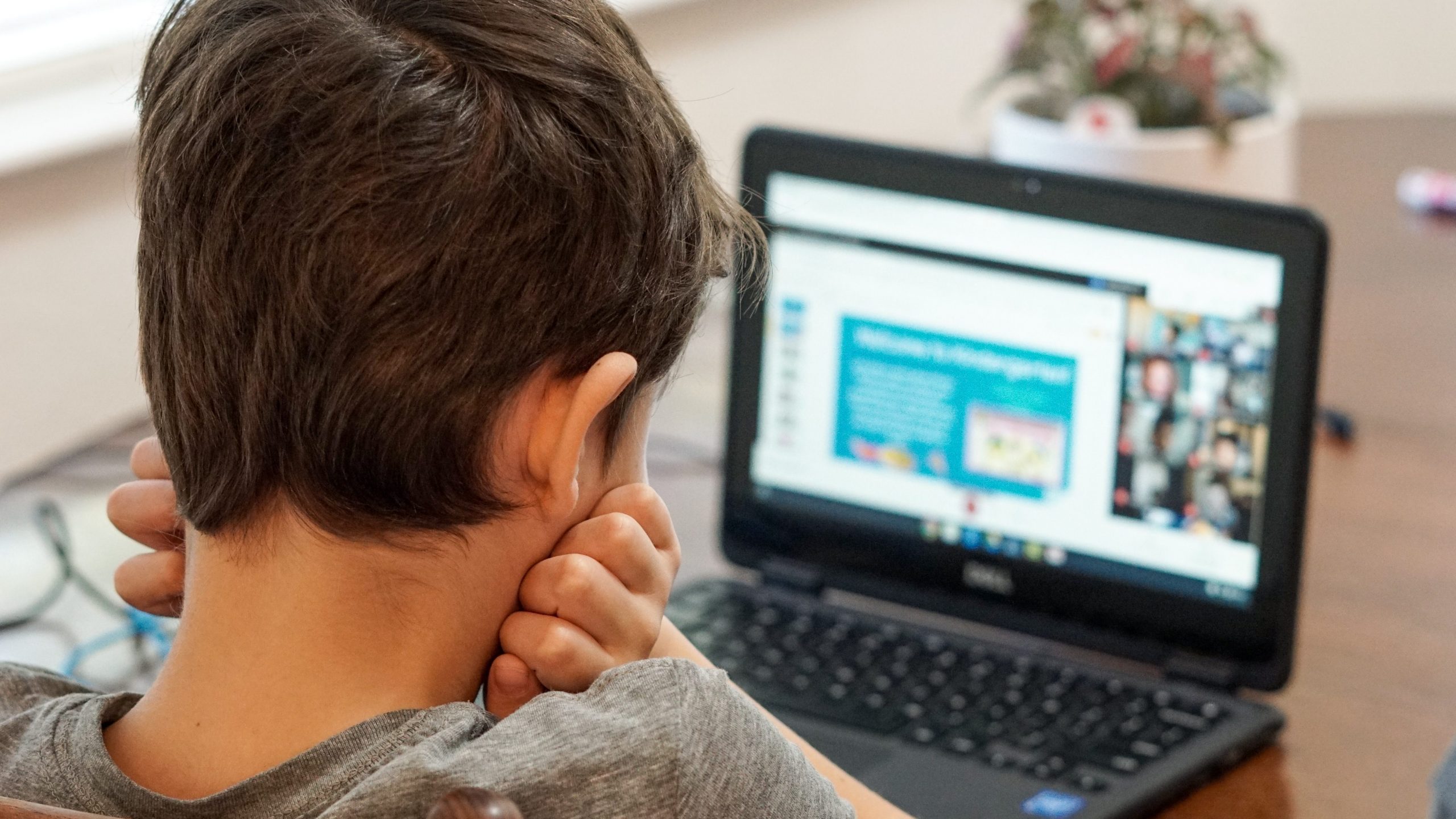 Prepare for the unexpected
Life is unpredictable. There is always nice to have a back-up plan for any unforeseen situations. A study plan makes you better equipped to face such challenges and you will be able to navigate your way out of small or big troubles, quickly and easily
We offer personalized study plan that gives you a head start on how the modules are planned over the full-time or part-time schedule.
Here is a sample personalized study plan for the York St John University's MBA Leading Innovation and Change: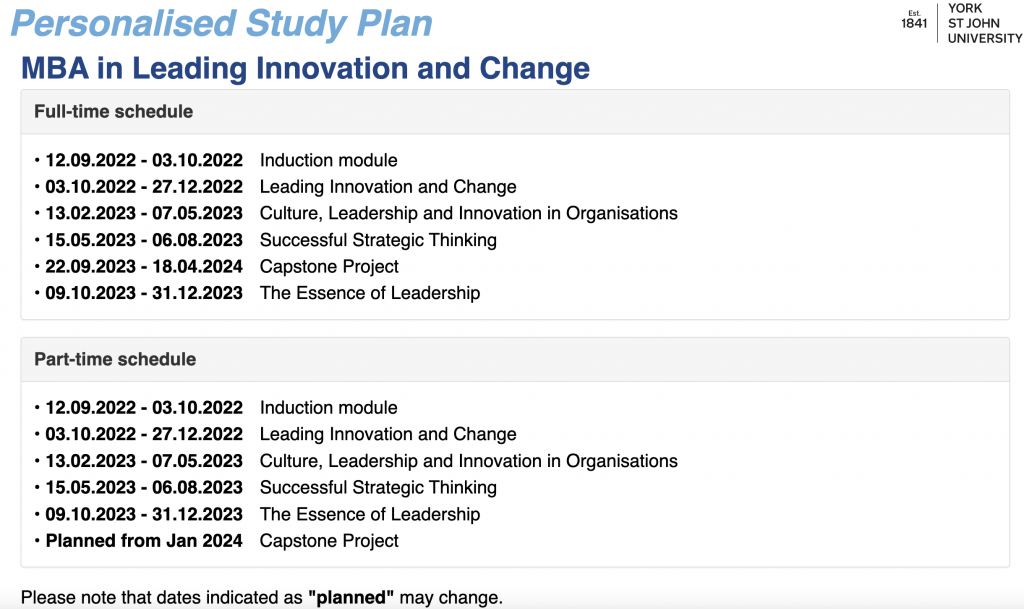 Talk to our education advisor today to get your own personalised study plan!