Continuing with our blog series featuring our female students, we asked our students to share their experiences with us – the challenges of getting back to school, of managing work and study along with family, and the unique challenges they faced being female students.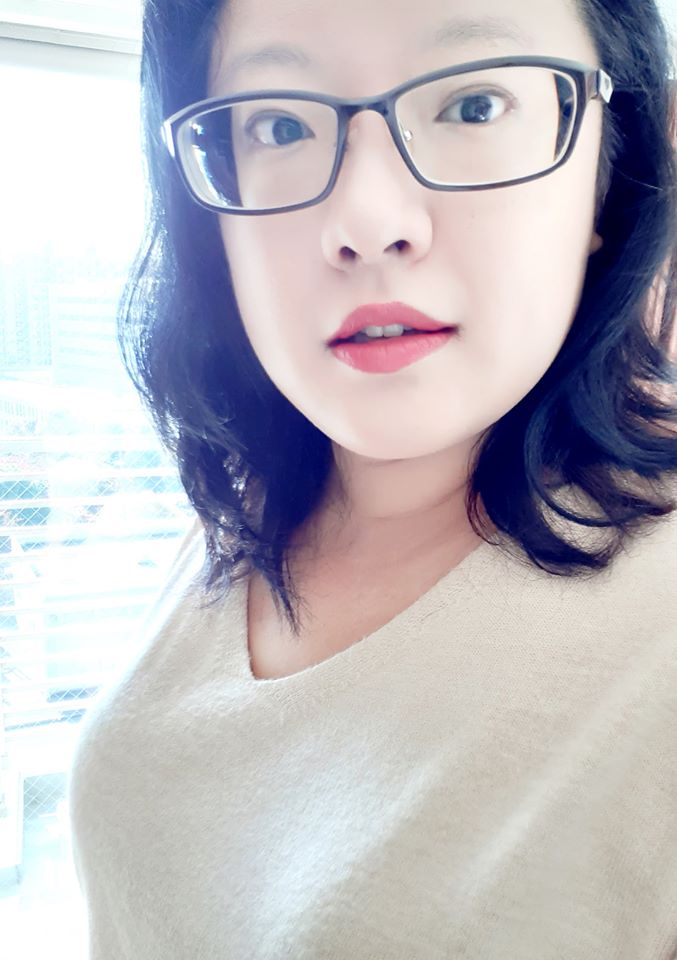 Ms. Joo Hee Lee is a graduate of our MA programme in Leading Innovation and Change (MALIC) through our exclusive partnership with York St John University, UK. This programme has been discontinued and has been reincarnated as a 100% online MBA programme in Leading Innovation and Change. 
Now, let us see what she has to say!
Who is … 
A short profile
Sahil Devasia (SD): Who are you, really?
Joo Hee Lee (JHL): Professionally, I have been dedicating my service in the field of corporate executive coaching, advising, mentoring, training, and education program designing and development for nearly 20 years. My clients are the global top-notch corporations. Additionally, I was a university lecturer, global market researcher for the German management consulting company, global art management company's external affair director, and executive director for the Korea's top-ranking English newspaper company. 
Personally, I am a dachshund mom, and live happily with my second dachshund (son-like family member) since my first one, whom I lived together as a keen family for 16 most beautiful years, passed away only two years ago.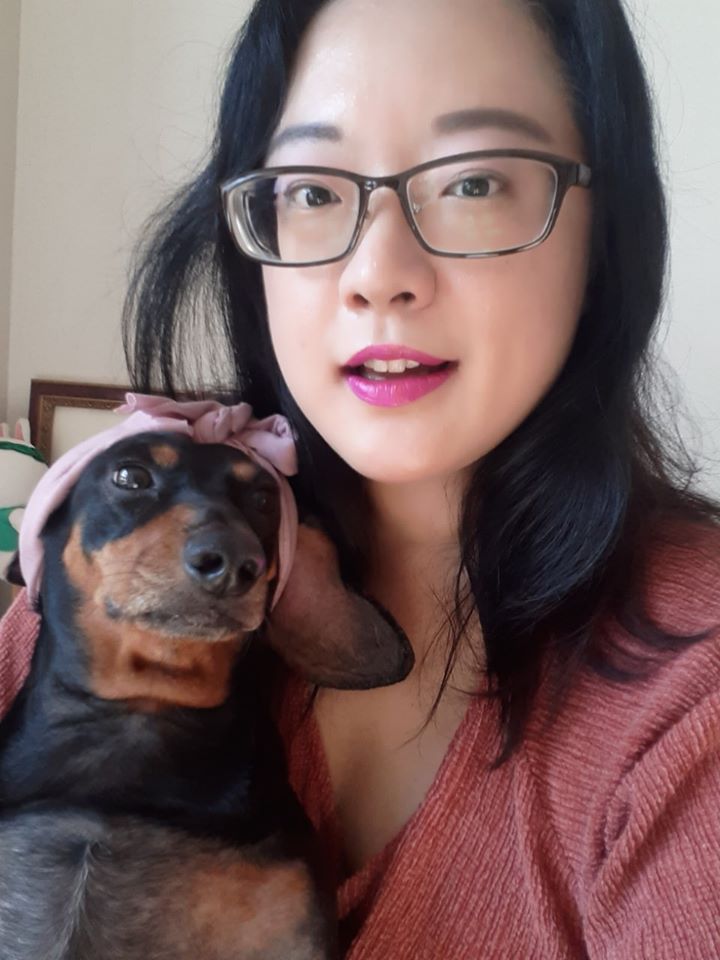 Culturally, I have many geographies in me. I was born in Seoul, South Korea, yet I got the Western education mainly in England and North America from my secondary education years until my the most resent graduate school level. Thus, I can say that I do have the dual identity of both Asian and Western culture in me solidly.
Getting back into education
Your story of getting back to do a Master's degree
SD: What was the driving force behind your enrolling for an online degree? Who inspired you? What motivated you?
JHL: Since my professional role is very demanding especially aligning the heavy workload hours and intensity with my students whom are some of the top-leaders worldwide literally, I thought utilizing the online education option can give me a good deal of flexibility and freedom. 
To answer the question who inspired me, it was the leadership guru, John Kotter whom I seriously hoped to study deeper and further to learn more about the successful change management leadership. His outstanding theories still is a great reminder for my present endeavours, both professionally and personally. Thus, I hoped to apply his superb theoretical framework into my own professional practices, and it became the main motivator to decide to study into the master's degree level.
SD: What were the thoughts/situations/people/challenges holding you back from starting (if any)? How did you overcome them?
JHL: When I enrolled into the MALIC program, I was in the peak of my most heavy-loaded career duties. For instance, I ran the corporate education program solely by teaching over 60 executives and managers for the leading British retail company in Seoul inside the local headquarter office. I signed the contract as a CEO of my education program service for the first time with my students' company, thus I had to take care of so many roles – overwhelming! 
Moreover, I had two other top-ranking executive students in the global no. 1 and 2 high-tech companies at the same time. Furthermore, my first dachshund was getting into his elderly age, thus his health became a challenge and we had to visit his vet at least 2-3 times a week. Last but not the least, I managed my self-owned condo in Calgary, Alberta, Canada and the time when I first started to manage it without the help of my local lawyer friend coincided with the timing when I started my MALIC program.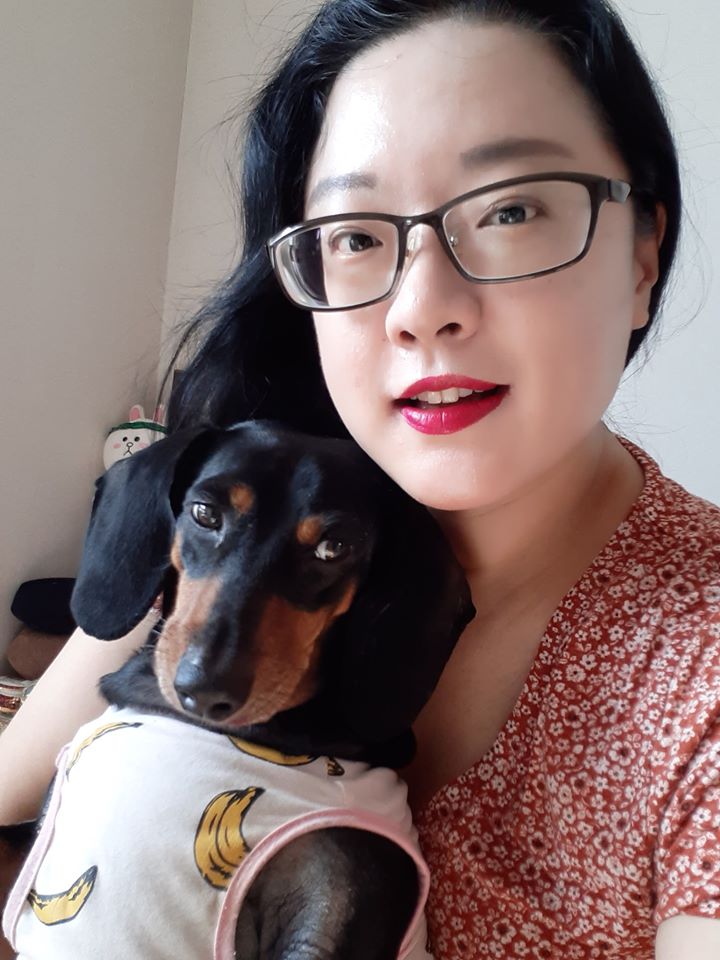 To sum up, overall, when I recall then, around 5 to 6 years ago, in the middle of my 30's, my life was a fastest flying fighter-jet that I could not lose the control of any one of my duties. Thus, it was such a brave decision to start my master's degree program, especially within such a far distance between England/Swiss to South Korea, now I recall with the smile of relief (since I graduated, and my degree is proudly hanging in the frame). It was possible all thanks to the great online support of the program.
SD: What surprised you the most when you started your studies?
JHL: I still recall vividly how fast time flew when I finish each module and had to write papers every time obviously. Yet, I felt pressure that I didn't have enough time, probably because I was so busy with my professional roles.
SD: Do you feel there are unique challenges women face when deciding to get back into education?
JHL: Unfortunately, yes. At least for me, especially in our traditional culture, women are not very much supported for the post-secondary education level, not to mention the master's degree and higher. There is an invisible expectation that women's role is still more appreciated and expected domestically. Recently, there are many younger generation women work professionally, yet they suffer for the serious work-life balance issues. Then, it is unimaginable for them to study abroad or study even domestically for the advanced degrees financially, time and energy resource-wised.
Getting the degree
The work to get the degree – what did you learn, how did you balance, what would you do differently
SD: Which programme did you do? Why?
JHL: I graduated from MA in Leading Change and Innovation program. As I mentioned before, I have been keen on witnessing the successful implementation of successful change leadership cases among my own global corporations' top-leader client students by offering my own professional services. Thus, studying in-depth in the advanced level including my own research dissertation writing based on the academic theories was a natural path to enforce my core-competency to lead such a change and innovation firmly.
SD: What is the single most important thing you learned during the programme?
JHL: I gained sharp analytical and critical thinking abilities, by embodying the academic research technique in my final dissertation work.
SD: How did you balance work and studies?
JHL: To start off, I studied evenings and weekends for sure. Then, I shared my new learning in my own classroom with my own students. They were excited to see me showing them the new journals and I could sense that they were motivated as well since their teacher, me displayed them a good role-model.
SD: Any particular challenges to being a woman and studying online, or do you think all students face the same ones?
JHL: Online offers the equal opportunity for both genders, so my answer is nope, not at all.
Life post degree
What changed, if anything?
SD: What's new in your life since graduating / starting your studies? Any visible impact already?
JHL: After graduation, I studied in another advanced leadership programs with the two world's most prestigious universities, University of Oxford and Harvard University. I could be most proud of my inner capacity of fresh new knowledge in both programs, and was recognized as a smart student among my classmates as well as the program faculties and directors. Thus, I was very much satisfied and proud of my own choice of going through the master's degree studies.
SD: Anything you are doing differently now because of the things you learned?
JHL: I can be more empathetic to my own students whom mostly don't have the master's degrees. They have only one-sided competencies that they gained from the field as a long-term experience gained over 20 to 30 years. Yet, I believe it is not enough especially in nowadays' extremely fast changing era. Nevertheless, I could be more understandable for their mistakes and lack of depth and breadth way of thinking.
SD: Do you feel that getting a Master's degree or doing other online programmes can reduce gender discrimination in the work place?
JHL: Certainly. Women can gain a firm confidence by getting more intelligent and confidence is the most crucial ability to become a good leader for both genders for sure.
Advice for other women
Or other students, really.
SD: Imagine you could send a message back in time to your pre-degree self: what would it be?
JHL: Don't be frozen, you can make it! And, don't be afraid of the professors. Although I was scared of them marking my papers and grading me for possible failures, they were always there for me to advance me. Most of all, I am especially thankful for my own supervisor for helping and guiding my final dissertation. He was teaching in the British university in China and it was really touching for him to understand me even culturally since we share a lot of similarities.
SD: Imagine you could send an object back in time to your pre-degree self: what would it be?
JHL: Let's enjoy the whole studying experience journey, feel free!
Closing thoughts
SD: Anything else you would like to add that could help with the goal of increasing women's participation/access to a Master's degree?
JHL: You will find your true self by allowing yourself exploring your own inner potential. So, do not be afraid, please. You can do it.
---
If you have been thinking about getting your master's degree, proving to yourself and others that you CAN do it, now would be a good time to take the plunge. Have a look at our list of programmes and see if we have anything that could help.
You can also chat LIVE on WhatsApp with one of our Education Advisors for more information on the programmes offered, application process, and for more information on any discounts we might be running in this rather strange period of our lives.