I promise this is not another COVID-19 update, myths and truths or uncovering the facts where and how this deadly disease started, blog. There is more than enough information out there – and I'm talking about reliable sources only – enough to overwhelm most of us.
These are challenging times for us as individuals and for society at large – humanity some might say. The global pandemic has changed the way nations operate and has impacted the global economy. The greatest and gravest impact of the pandemic, however, is on the healthcare systems around the world. With about 3.8million COVID-19 cases in 210 countries and territories (as of May 9th, 2020), the healthcare systems worldwide are immensely stressed. (https://covid19.who.int)
Healthcare systems are hit hard both directly and indirectly (too many patients at the same time, too many doctors becoming patients, lacking resources, inability to attend to other conditions, etc.)
The World Health Organisation said so much:
Countries will need to make difficult decisions to balance the demands of responding directly to COVID-19, while simultaneously engaging in strategic planning and coordinated action to maintain essential health service delivery, mitigating the risk of system collapse

WHO, March 2020
So, if this is not an update, nor a myth-busting blog, what is it?
I would like to focus on the positives of this situation from an educational point of view, thinking especially of those who envisaged a career in the healthcare sector, people who are looking to switch careers, or someone already in the healthcare sector looking to verticalize their career path. Now is the time to "quarantine" and study!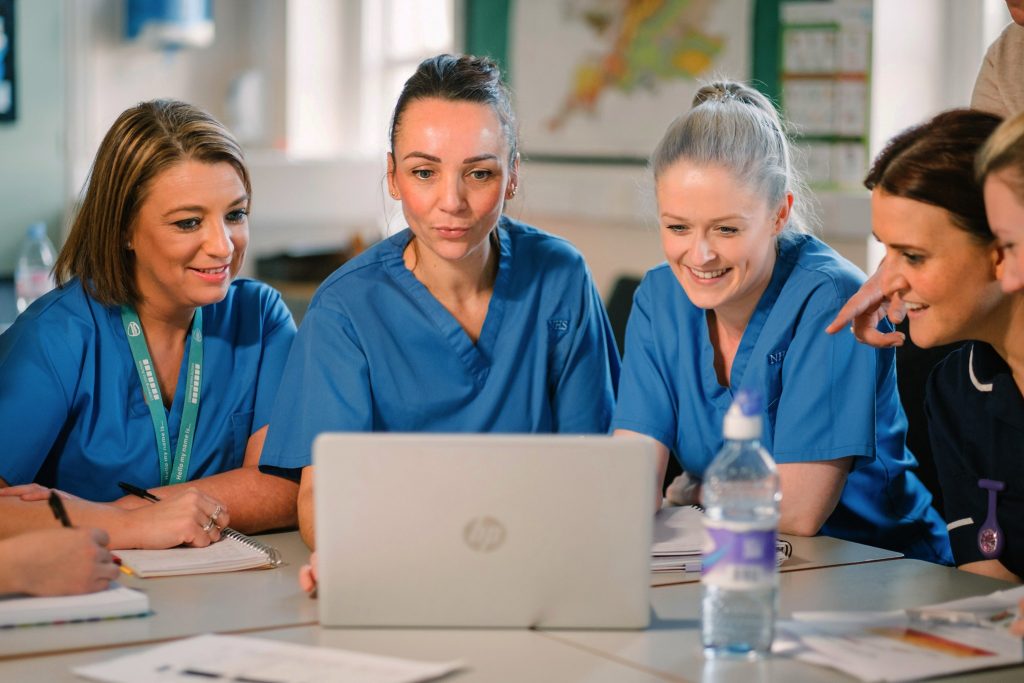 Choosing a career for yourself might be one of the biggest decisions you take in your life. Some of us are fortunate to follow our passions and interests and make a successful career out of it. Sometimes after pursuing a career for a whole number of years, we realise that it is not something we want to do for the rest of our lives. We've got to rationalize our interest and weigh the pros and cons a career offers. If you have been thinking what's in it for you, here is what a career in the healthcare industry has to offer:
Humanitarian side
While every profession tends to serve society in some way (well at least that is what I like to believe), in my opinion, healthcare is the noblest. The potential of changing and saving lives puts you on a higher pedestal as a professional compared to any other. If you have an innate desire of helping others and uplifting humankind, healthcare is the right place for you.
Tremendous Growth Opportunities
Surveys and labor statistics reveal that healthcare is one of the fastest growing industries with an estimated addition of 1.9 million new jobs. According to the U.S. Bureau of Labor Statistics, employment in healthcare occupations was projected to grow 14 percent from 2018 to 2028, much faster than the average for all occupations.
Healthcare occupations are projected to add more jobs than any of the other occupational groups. This projected growth is mainly due to an aging population, leading to greater demand for healthcare services.

U.S. Bureau of Labor Statistics
Challenging situations like the ongoing pandemic of COVID-19 have created a need for strong healthcare leadership. The present outbreak is far from over, and the healthcare sector is operating at maximum capacity. There is an urgent need to adequately plan and utilise limited resources. At the same time, it has become all the more imperative for the healthcare systems worldwide to be prepared for any future events, as the COVID-19 pandemic is definitely not the last one.
The sector offers a number of growth opportunities that are wide ranging, beyond the conventional patient care field of being a practitioner, nurse or therapist. There are opportune avenues for both horizontal and vertical growth in the sector. As the healthcare paradigm continues to evolve, there is a greater demand for innovation in healthcare technology, guided by the vision and sharp business acumen of a strong healthcare professional.
Dynamic
Most days, a healthcare professional will bring new challenges and should bring with them joys and job satisfaction. Demand is changing and so are the roles in this industry which adds to its dynamicity.
Flexibility
Healthcare offers flexibility in three ways. First the flexibility on choice of profession. You have a plethora of options to choose from: patient care services, government relations, human resources, planning and development to name just a few healthcare management positions you can get yourself into.
Then you can choose the environment you want to work in. The healthcare management professionals are not limited to jobs in just hospitals. There are great career opportunities in consulting, state and federal agencies, insurance, laboratories and universities.
Thirdly, this industry is not bound by borders. The experience in the field is highly regarded across nations making you a valuable asset wherever you go (with few exceptions where licensing might be necessary).
Competitive Salary
Last but definitely not least, healthcare sector jobs are well paid and rewarding in the monetary sense as well. On an average, the median salaries of healthcare professionals are higher than the annual wages of all other occupations. (https://www.bls.gov/ooh/healthcare/home.htm)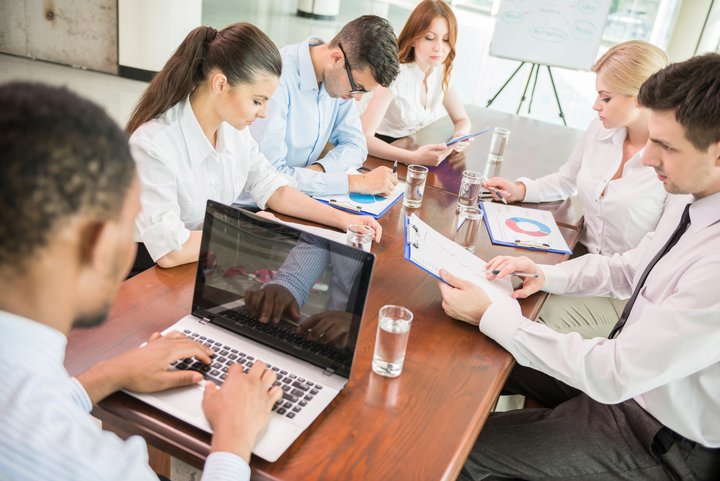 A master's degree could provide you 'the edge' to make a move into or to grow within the healthcare industry. The enhanced knowledge and multifaceted skillsets will allow you to make progress by leaps and bounds in the field.
Because let's be honest – who hasn't had a bad "boss"? Highly competent people with tremendous skills in their profession, parachuted in leadership positions without preparation. That "joy and job satisfaction" we were mentioning earlier are highly impacted by leaders who are not fully prepared to lead other people too.
Our Online MBA Healthcare programmes will help you understand international perspectives and also how to analyze the constraints and trade-offs in developing and implementing national health strategies, health care financing, economic evaluation, the role of effective change management and technological development.
Chat LIVE on WhatsApp with one of our Education Advisors for more information on the healthcare management programmes offered and the application process. Remember to ask about our "quarantine" discounts and check your eligibility.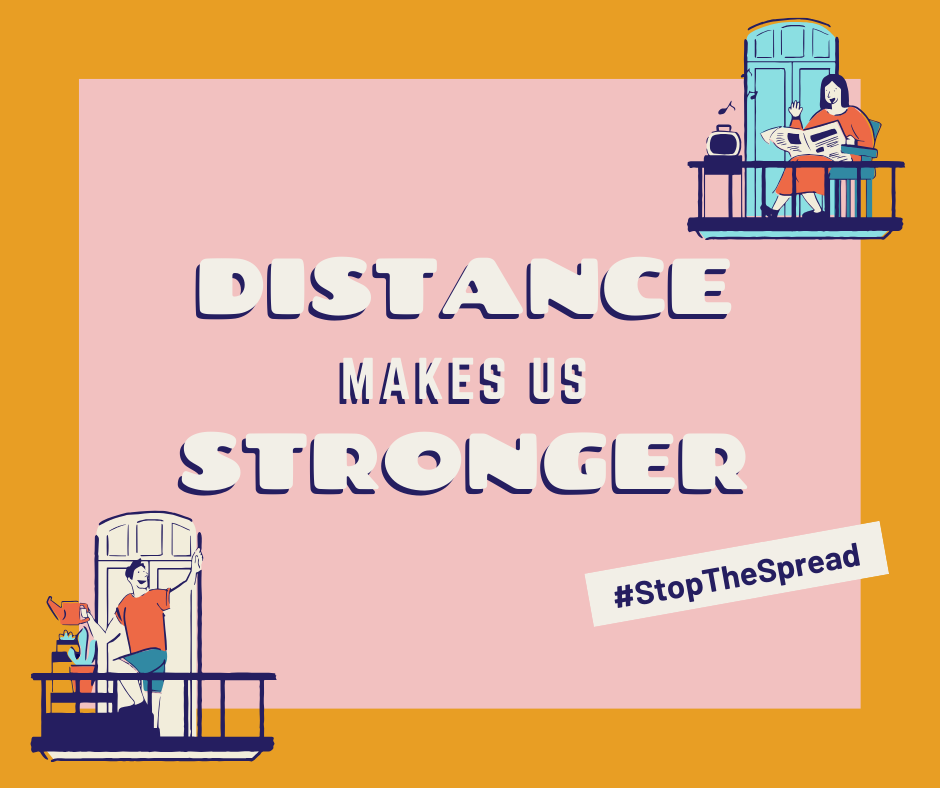 On behalf of the entire RKC team, a special thanks to all healthcare professionals across the world for working tirelessly to keep our communities safe. Our gratitude to all of you responsible citizens for staying home and helping stop the spread. #thankyouheathcareworkers