The University of Cumbria's quality education has been ranked in the top ten of universities worldwide, according to the Times Higher Education (THE) Impact Rankings, the only global performance tables that assess universities' impact against the United Nations' Sustainable Development Goals (SDGs).
The university ranked 8th out of a total of 676 participating institutions worldwide and first in the UK for Quality Education SDG, which measures universities' contribution to early years and lifelong learning, their pedagogy, research and commitment to inclusive education.
In other notable categories, the university's gender equality credentials were recognised when it came joint 81st out of 547 participating institutions for 'Gender Equality' and 69th out of 268 institutions in 'Life on Land'.
Overall, and as a relatively young university making its first submission to these rankings, it achieved an overall rank in the 201-300 range of 766 institutions, firmly residing in the top 40% of institutions worldwide.
THE believe that universities represent the greatest hope of solving some of the world's biggest challenges.
The THE Impact Rankings are designed to shine a light on the commitment of universities around the world to making a positive social and economic impact within their communities and globally, through their work towards achieving the 17 United Nations Sustainable Development Goals; from providing inclusive and equitable quality education and promoting good health and wellbeing, to ensuring gender equality and taking action on climate change.
By participating, universities demonstrate the important role they're playing in championing a better and more sustainable future.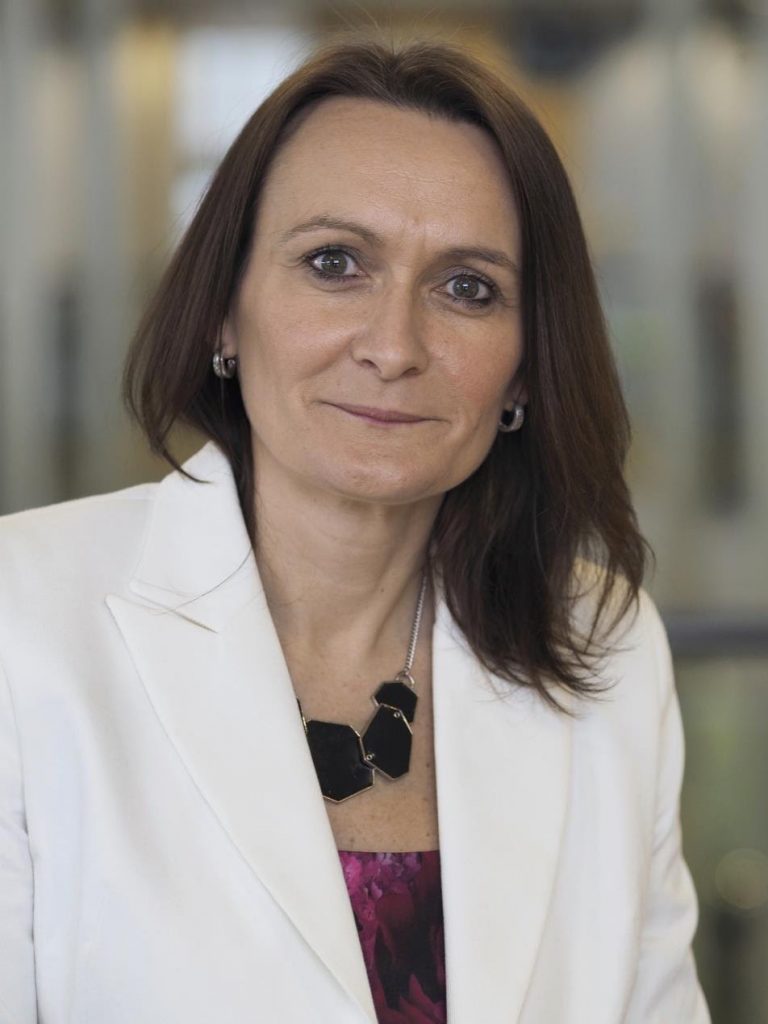 Professor Julie Mennell, Vice Chancellor of the University of Cumbria, said:
"As a university focused on serving our region's needs many of the metrics within traditional (UK) rankings do not necessarily reflect our work or involvement within the communities that we serve or the impact we have globally through our local, national and overseas partnerships.
"Given the university's mission and values, we felt it was important to participate in these specific rankings to more accurately highlight the world class outcomes achieved by our students and staff"
"Against the backdrop of the current worldwide crisis linked to the COVID-19 pandemic, there is an opportunity for universities around the world to collaborate and help to refocus the global economic agenda on sustainable development in its truest sense.
"The University of Cumbria is committed to creating a sustainable legacy and joining our colleagues around the world in championing a brighter and more equitable future".
Many of the university's key international partners have come forward to offer their congratulations in response to the news.
Dr. iur. David Costa, Dean, Robert Kennedy College, Zurich, Switzerland said:
"We would like to congratulate our partner, the University of Cumbria, for this outstanding performance and well-deserved recognition. The university's continuous and relentless commitment to quality education and sustainability in all of their endeavours is an ongoing inspiration to us and our hundreds of international students worldwide."
Professor Hamzah, CEO, Vision College, Selangor, Malaysia, commented:
"Vision College is proud to be a partner in providing both opportunities and a continuous sustainable effort in this region where we operate. I am confident that our students and staff have reasons to celebrate on your recent success and I look forward towards mutually beneficial outcomes of our collaboration".
Reacting to the news, Mr. David Chew, CEO, FAME International College, Kuching, Sarawak, Malaysia said:
"The recent achievement of University of Cumbria – being ranked in the World's Top 10 "Quality Education" (in The Times Higher Education Impact Ranking 2020) – is definitely well deserved, and FAME International College, Malaysia, is honoured to associate with such an esteemed partner.
This achievement highlights the university's serious endeavours in developing, maintaining and providing high quality education to empower individuals and equip them with the knowledge and wisdom to build a better and more sustainable environment. Well done!"
Hsu-Cheng Chua, Dean of the Office of International Affairs, Shih Chien University, Taipei, Taiwan, added:
"As one of our most valuable partners around the world we are delighted that the university has been recognised for the quality and impact of its education. The University of Cumbria is a popular choice for our students because of the excellent learning environment and the dedicated and fully rounded support they provide. For us, it is definitely the best choice in the UK."
Dr. Yvonne Klose, Director DAA Wirtschaftsakademie, Dusseldorf, Germany, concluded:
"Great news, and indeed, justified! Our partnership with the University of Cumbria reaches back to 2011. Since then we have been sending cohorts of our business students to the university to accomplish their final year. The students graduate with great results and take on successful careers in various areas of business. This year we will crack the 100 mark of successful graduates within this partnership."
This is the second edition of the THE Impact Rankings, which launched in 2019, and included 766 universities from 85 countries.
Top of the list was New Zealand's University of Auckland, while three Australian universities complete the rest of the top four: University of Sydney, Western Sydney University and La Trobe University.
Japan is the most-represented nation in the table with 63 institutions, followed by Russia with 47 and Turkey with 37.
Finally..
Robert Kennedy College is proud to announce that the University of Cumbria Online programmes are now being offered 100% online. Get in touch with our team of admission advisers who can have a look at your profile and give you some advice. Chat LIVE on WhatsApp with our Education Advisor today! Or, if you have already made up your mind, click here to apply.