Every business faces risk. These risks present potential threat to the success of the business. Risk is defined as a probability or threat of damage, injury, liability, loss, or any other negative occurrence that is caused by external or internal vulnerabilities, and that may be avoided through preemptive action. 
What I found interesting, is the next part of the definition of Risk here: Risk is not an uncertainty (where neither the probability nor the mode of occurrence is known), a peril (cause of loss), or a hazard (something that makes the occurrence of a peril more likely or more severe).
So Risk is not an uncertainty and it can be avoided with preemptive action. This is where Risk Management in business comes into play!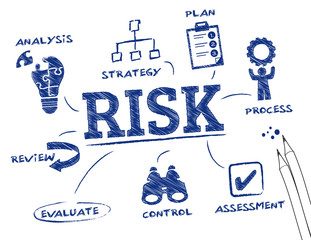 What is Risk Management?
noun
(in business) the forecasting and evaluation of financial risks together with the identification of procedures to avoid or minimize their impact.
Risk management is a proactive process for resolving problems before they occur. It focuses on identifying what could go wrong, evaluating which risks should be dealt with and implementing strategies to deal with those risks. Businesses that have identified the risks will be better prepared and have a more cost-effective way of dealing with them. Risk management is the practice of using processes, methods and tools for managing these risks.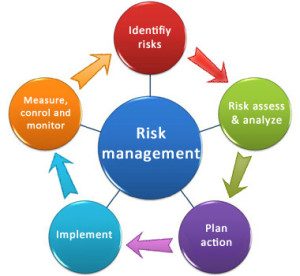 A risk management process is pretty simple and involves following steps:
Identification of the risks (there are several kinds of risks: strategic, compliance, financial and operational) surrounding the business  activities
assessing the likelihood of an event occurring
planning the framework to respond to these events
implementation of the plan of action as necessary
monitoring the effectiveness of your risk management approaches and controls
There is another interesting aspect of Risk Management : Apart from assessing the effect of the negative; It's also about managing the positive outcome of risk: opportunity. More and more businesses are now focusing on harnessing the 'opportunity' for their strategic success.
Our Online MBA Risk Management caters to the demand of specialised risk managers in the global business arena. It explores the range of concepts and functions of risk management and associated practices within the business sector. Download the catalogue to learn more about the programme and the enrolment process