Our students come from different walks of life. Robert Kennedy College (RKC) takes pride in being a truly international college, with over 7000 students from 140 countries.
Our 100% online programmes have been designed for busy managers. Our students and alums work for many international organisations and top companies from all over the world.
Let me introduce one of the RKC's proud students – Daniel Blackburn. Daniel is the owner and Managing Director of Blackburn Consulting (Pty) Limited, based in Beau Vallon, Mahe, Seychelles, and is an LLM student. Daniel is currently enrolled in the LL.M International Commercial Law programme offered by the University of Salford (UoS). Daniel chose this programme because he wanted to improve his legal knowledge to become a legal consultant and an expert witness.
Apart from balancing his busy study schedule and demanding professional life, Daniel also participated in the African Excellence Award 2022 to showcase the strength and success of his consultancy in their field of business.
And based on various judging criteria of business performance, longevity, sustained business growth and innovation, Daniel's firm Blackburn Consulting (Pty) Limited won the "Best Project and Contract Management Company Seychelles" award.
Thrilled with this achievement, Daniel is chuffed about the recognition and brand exposure his firm will achieve, attracting new customers and employees wanting to work with the best in the industry.
As the winner of the "African Excellence Awards 2022", Daniel was also invited to take part in the "Africa's Business Heroes' Competition".
About his study experience with Robert Kennedy College, we asked Daniel to tell us more about a typical day as an RKC student.
Daniel has so far completed two modules with success. Each module comprised two assignments, a group assignment and an individual assignment. He devoted 15 to 20 hours per week towards his studies; however, more during his preparation for the assignments (approx. 35 hours). Daniel would spend time early in the morning for studies and then again in the evening. Daniel said, "When I wake up every day, the first thing I do is to check my inbox to see if there is any news in connection with my ongoing course, check the tutor's posts/guidelines and other information such as classmates' discussions and forums".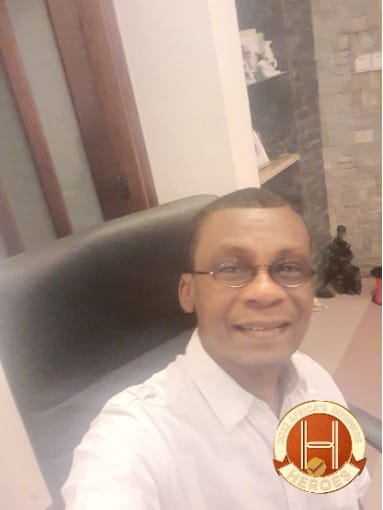 Regarding online learning, Daniel says RKC has an effective communication platform, allowing students to contact and receive replies from their tutors/student care/ administration. "For example, if I have any questions or clarifications on any subjects, I always contact my professors by 'direct questions to the tutors' or email the student care, and I usually receive the reply within 2 to 3 days."
Further, Daniel shares that the professors/tutors are proactive course leaders and high-calibre persons. They uploaded several video lectures and a list of helpful reading materials from reputable authors to facilitate the students with their studies.
"During the discussions in forums, I was fascinated with very high-ranking classmates.
This kind of interchange with classmates in forums is fruitful and seen as reflection-on-action, that is, being open to new ideas. Through it, for example, my practice is developing and remaining vibrant. Working on a group assignment helped me learn a lot and discover my weaknesses.
Group and individual assignments enhance my legal knowledge to tackle daily problems/situations (i.e. putting what I learned into practice)."
Based on his experience thus far, Daniel advises current and potential RKC students: 
"If you really want something, you'll make time for it. Prioritise your time to meet your goals. Successful students always focus on the tasks at hand. No doubt time management can help students prioritize wisely and set goals correctly and a set time limit to complete all the tasks/activities."
A truly inspirational and motivating life story of one of our students, driving success in his career. I am sure you feel inspired enough to take that plunge of investing in education, investing in your future, investing in yourself!
Chat LIVE on WhatsApp with one of our Education Advisors for more information on all the programmes we offer and the application process. For information on discounts, we might be offering at this time. 
---