Neil Robinson found the Online MSc Project Management programme, as a golden opportunity to steer his Project Management career in a new direction. He says, "The MSc Project Management programme is opening up options and possibilities for me which were previously out of reach as a pure practitioner. As evidenced by the LIAP experience, with the right education, research, academic writing skills and dedication, the world really is your oyster to pursue whatever directions your heart desires, creating and opening your own doors along the way."
We asked Neil, what is LIAP and what inspired him to write this award winning paper: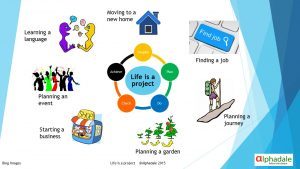 "Since leaving my homeland (Australia) twenty years ago I have been fortunate in that my life's work as a Project Manager has immersed me in an incredible kaleidoscope of diverse cultural experiences. Whilst working in a predominantly blue chip corporate environment, I was increasingly drawn to the case studies of "social good" projects in developing countries and the work of philanthropic bodies such as the PMI Education Foundation. The academic paper "Life is a Project: Project Management as an Enabling Life Skill" was researched and written to coherently document and share with the widest possible audience the LIAP concept, pilot observations and an exploration of the potential benefits of Project Management as an everyday life skill with reference to relevant academic studies and theories of cultural transition. The driving inspiration behind this work is to connect with and motivate an audience of like-minded others who believe in the value of "social good" projects and to inspire them to take action to help "open doors" for others.
How was his experience studying Online with Robert Kennedy College:
"As a mature-age student with substantial practical experience in the field managing Global Projects, the opportunity to return to academic studies at Masters level at RKC (Salford Business School) has been transformational. The academic writing skills I've attained through the programme's learning, assessment and feedback processes have opened doors to forums, audiences, and opportunities which were previously inaccessible.The online learning format of this course, whilst presenting its own unique challenges, has given me the flexibility to study the course materials, whenever I want, wherever I want, accommodating the realities of today's busy and unpredictable demands. With this format you need to learn to overcome self-doubt and forge ahead with a belief in your own capabilities and interpretation of the task at hand. Self-discipline and time management skills are also critical."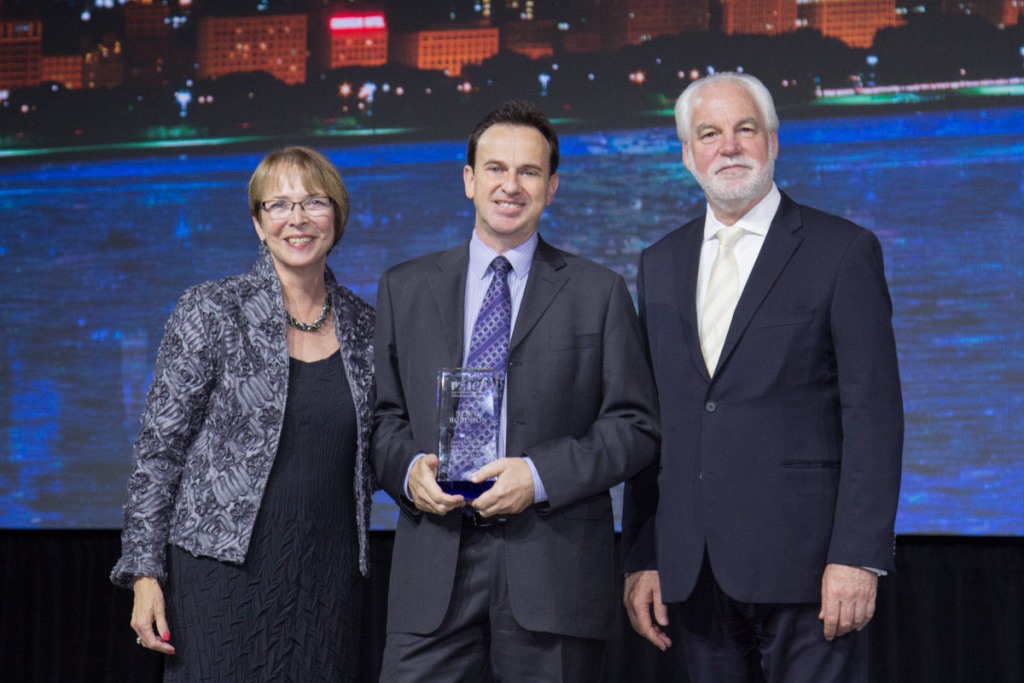 So how did this Masters help Neil in his career development?
"As touched on previously, the academic writing skills I've acquired have granted me access to whole new world of opportunities. Moreover, the course content thus far has been incredibly enlightening and relevant in terms of providing theoretical and strategic perspectives to the cross-cultural, international business contexts in which I've been managing projects as a practitioner all these years.I'd love the opportunity to take my project management career into the field of meaningful International Development or humanitarian work, preferably in a cross-cultural or developing country environment. This is an aspiration which I know is also dependent on the attainment of a Masters level qualification."
Any words of wisdom for our future students Neil?
"The moral of this story is that Education really can "open doors" and with programmes like this, it's never too late to "follow the dream". As a mature age student, without an undergraduate degree, I harboured secret doubts about my own ability to study, research and write academically at this level. But so far, so good. I have to say thank you to RKC and Salford University for providing me with this life changing opportunity. I now see myself continuing to study, research, and write indefinitely as a means of saying what I want to say to the world, and being heard, in this project called Life. My advice to your prospective students? Don't think it's going to be easy, it's not. But if you're motivated, reasonably intelligent and capable, disciplined, able to work independently and serious about committing the time and effort….just do it! "