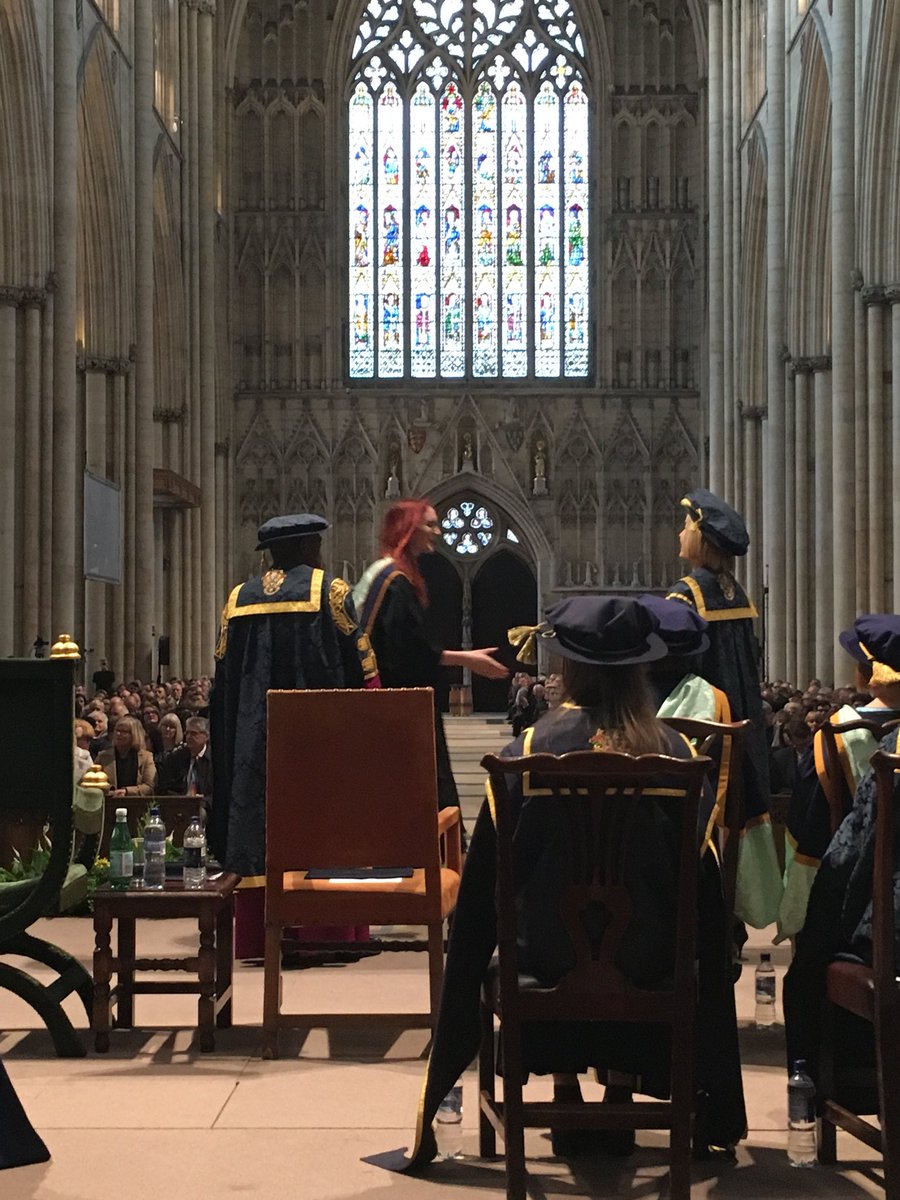 Congratulations to the students of Robert Kennedy College who graduated in early November in the stunning setting of York Minster with a Masters degree in Leading Innovation and Change, a programme in RKC's exclusive partnership with York St John University.
Students graduated alongside an array of leading figures in the charity sector, conservation, psychology, business, sport, music, television and the Deaf community, who were awarded honorary degrees. Recipients included children's campaigner Baroness Floella Benjamin OBE, actress Dame Penelope Wilton, and Steve Rowe, Chief Executive of Marks & Spencer. Also recognised were the Yorkshire Rows, the oldest all-female crew to row across the Atlantic who started learning to row at the Guy Fawkes Boat Club in York.
Professor Karen Stanton, Vice Chancellor of York St John University, said: "This year's honorary graduates are an especially motivational group of people."
The graduation ceremony was streamed live from York Minster (in the video above, take a look at the 'view' our graduates get when they take to the stage to receive their degrees). Some students, for this special occasion, wore their national costume under their graduation gowns.
There were different entry points for the guests and the graduating students. While the guests entered the Minster by the Great West Door (facing Deansgate), the graduating students entered by the South Door (near the Roman Column and the statue of Constantine). At the appropriate time, they were directed onto the stage where their award was conferred with a handshake, and as the new graduates they joined the academic procession at the end of the ceremony. Both the students and the guests then came together for refreshments and visited a series of exhibitions at Holgate.
At this formal graduation ceremony, 16 students from Robert Kennedy College came together from around the world.                          (RKC announcement begins at 26:50). It was a truly diverse group with students from countries like Canada, Australia, United Kingdom, Germany, Singapore, Ghana, Mexico, Jordan, Cyprus, Netherlands, Ireland, Sweden and Guatemala. They depicted the truly global student community that Robert Kennedy College produces year after year. You too can be a proud graduate and part of this global community by enrolling into our Online Masters programme. Don't take our word for it, have a look at the group of happy RKC graduates for yourself: