In my previous blog, I wrote a step-by-step guide on how to write an effective abstract for academic papers. Continuing further in the same direction, this week I would like to discuss referencing and citations. As I mentioned earlier, writing an abstract is not rocket science, and neither are referencing and citating.
Now, referencing is an important academic practice. But it becomes even more important when you are studying at University level. It is thus imperative to understand the correct way to reference and cite your sources in your master's degree assignments, academic papers, or dissertation. This blog is your one-stop shop about what, how and where, style guides, and examples of referencing and citations.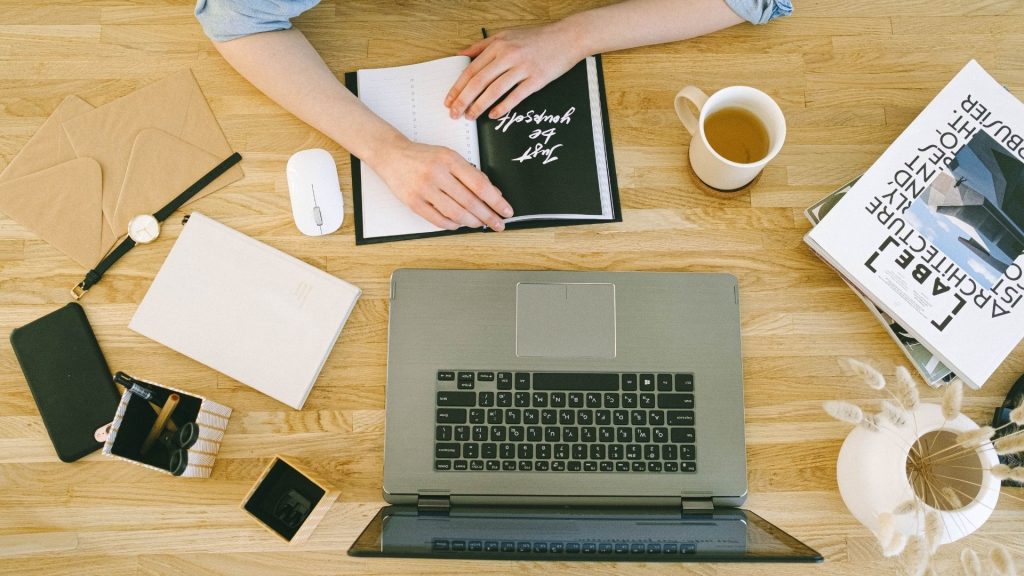 Let's begin!
So, first things first, what is the difference between referencing and citations?
While undertaking your masters' studies, you will constantly hear from your professors to reference your work and cite the sources of your research and ideas.
Referencing
As the name suggests, referencing refers to the source of work that you used in your paper. The readers should be able to find and read for themselves the original source of information that one has read or considered in their academic piece.
Citations
Citations, on the other hand, are brief mentions of the author or the external source used in writing the paper. A citation is, in other words, an abbreviated reference. While both inform the reader of the sources of information used, there is a fine difference between a reference and a citation. Here are some key differences between references and citations:
Scope
A reference is a complete record of the source that has been sought or cited in the paper.
A citation is disclosing the source within the main body and thus is also referred to as an 'in-text' citation. It provides just basic information such as the authors' names, year of publication, and perhaps the page number if a sizeable quote is provided.
Placement
References are listed at the end of the document, on a page having its own title ("List of references", "References", "Works cited").
Citations are presented within the body of the document where we speak of the ideas or results of the source we are citing..
Format
References provide the reader with information such as the authors' names, the publication date, the title (of the book or article), page numbers, publisher and place of publishing, etc.
A citation provides less information, such as the last names of the authors and the publication year, such that it does not disrupt the reading flow.
Both references and citations give credit to the authors whose ideas have been discussed in your work, in addition to supporting or criticizing an argument. This is additionally critical to avoid plagiarism in academic writing (topic for another blog!).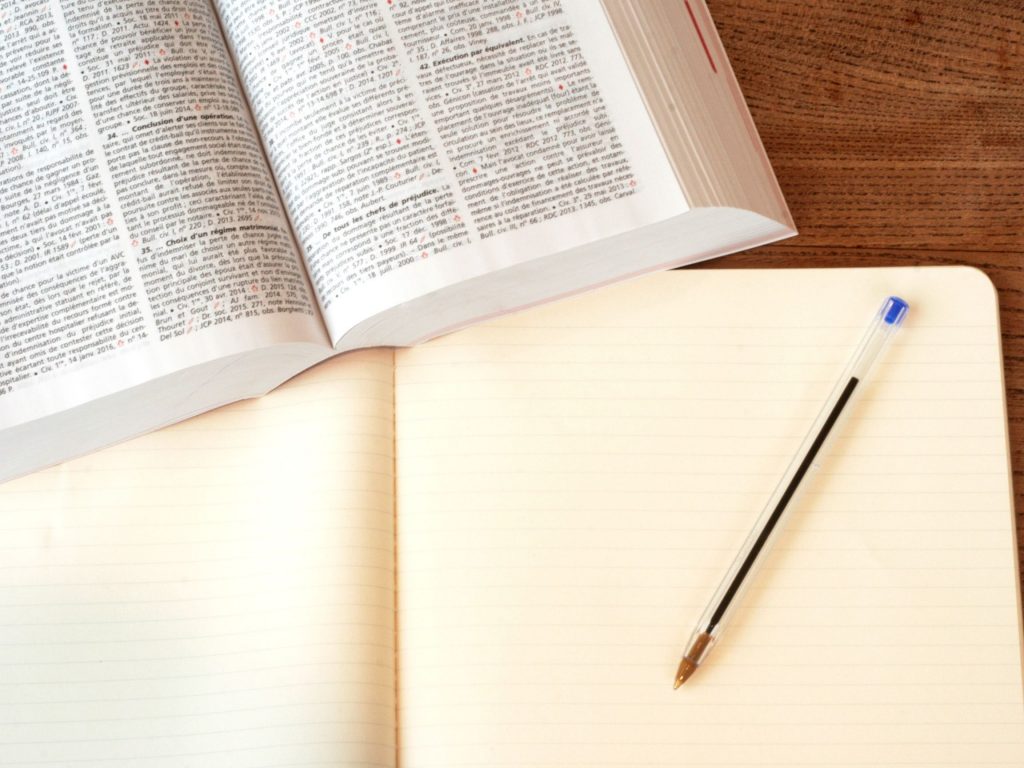 Different styles of referencing and citating
Different academic disciplines prefer specific referencing styles. In business programmes (such as the MBAs, MSc's), you will often be asked to use Harvard or APA styles, whereas in Law programmes (LLM, LLB) you will most often be asked to use Oxford or OSCOLA. You should always check the programme handbooks and assignment briefs, and in doubt, with your instructor what referencing style they expect for the assignment or academic paper you are writing.
The references should be regrouped on a new page at the end of the paper. This list gives the complete information to identify and locate all sources used in the paper. There should be a corresponding entry in the list of references for all in-text citations that were used. References typically follow an alphabetical order of authors' last names but under certain styles the order of appearance will rather be used.
Among the different styles used by different disciplines, here are the 6 most frequently used styles in writing academic papers, each with a very specific purpose they fulfil:
APA (6th or 7th Edition)
Harvard
Oxford (OSCOLA)
Chicago
Vancouver
MHRA  
The style guides specify the kind of information and how it should be displayed for different types of sources (books, articles, websites, images, ebooks, etc.) – ensuring consistency across not only your work, but across the entire field of study that uses that style.
At first look, these may all seem complicated, and daunting, but there are tools that can help you manage your sources, references, and citations.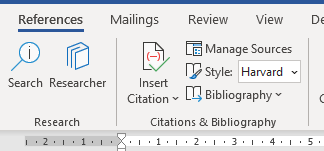 For example, Word has a tool called "Citations & Bibliography" which allows you to enter your sources in a database ("Manage Sources"), to insert in-text citations that are automatically updated if needed ("Insert citation"), and to generate your list of references ("Bibliography") according to the specific style you need ("Style").
External tools also exist, such as Zotero, Mendeley, EndNote, or CiteThemRight – which have pretty much the same functionalities – managing your references with one of these tools will save you a gigantic among of time and effort, so by all means, pick the one that works best for you and run with it.
Examples
I promised you some examples, so here goes:
Harvard / APA styles
In-text citation
Saunders, Lewis and Thornhill (2019), or Saunders et al. (2019), when the author's names are part of the sentence, or (Saunders, Lewis and Thornhill, 2019) or (Saunders et al., 2019) when they are not.
Reference list entry
Saunders, M. N. K., Lewis, P. and Thornhill, A. (2019) Research methods for business students. Eighth Edition. New York: Pearson.
Oxford style (OSCOLA)
In-text citation
OSCOLA uses numeric references, with the full reference given in a correspondingly numbered footnote. So, in your text, you would simply put a superscript number by inserting a footnote1 and then the footnote would contain the reference as:
Mark NK Saunders, Philip Lewis and Adrian Thornhill, Research Methods for Business Students (Eighth Edition, Pearson 2019).
Reference list entry
Saunders MNK, Lewis P and Thornhill A, Research Methods for Business Students (Eighth Edition, Pearson 2019)
Note the difference between the footnote reference and reference list entry – in the footnote, you give the author names in "firstname, lastname" format, whereas in the reference list you give it in "lastname, f." format.
If this looks complicated, it is! 😊 Which is why I reiterate my advice to use a reference management tool – whichever one works for you.
Hope this prepares you well for writing your academic paper or assignments. If you are stuck or have any questions, our highly qualified, world class faculty will guide you through using the correct methods and techniques for referencing and citations.