Perhaps you have already heard of the York St John MA Leading Innovation and Change (MALIC). One of your business contacts may be a MALIC, or perhaps you are one yourself. There are many MALICs out there – a network of more than 600 professionals who all have one thing in common – they have obtained their degree from York St John University, online. To be more precise, in a blended-learning delivery, with a one week residency in York or Zürich, by virtue of our exclusive partnership with YSJU.
Partnership agreement between YSJ and RKC continues
I am very excited to report that we expect an increase in the number of MALICs: true to their common mission, YSJ and RKC have recently met at the highest level in order to renew their commitment to deliver MALIC at a global level, reaching people all over the world and allowing them to study while continuing their (most often full-time) jobs. Professor Karen Stanton, Vice Chancellor of York St John University, and David Chesser, Chief Operating Officer, met with Prof David Costa, Dean of Robert Kennedy College, Stefano Costa, CFO, and Prof David Duffill, Deputy Dean, and officially signed the agreement.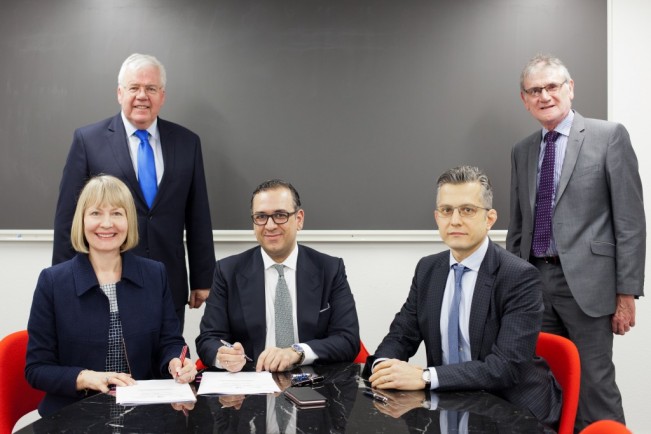 With graduates in over 100 countries, MALIC is one of the largest global Master programmes, and we are very excited about being able to increase these numbers and thus do our little bit in improving the overall quality of leadership in the work place.
Whether it is at one of our York or Zürich residencies, or at graduation in the most impressive York Minster, it is always humbling to meet our students in the flesh – CEOs, senior managers, junior managers, serial entrepreneurs, vice-presidents – and yet they all went back to school, with a deep desire to improve and learn. For that, hat off!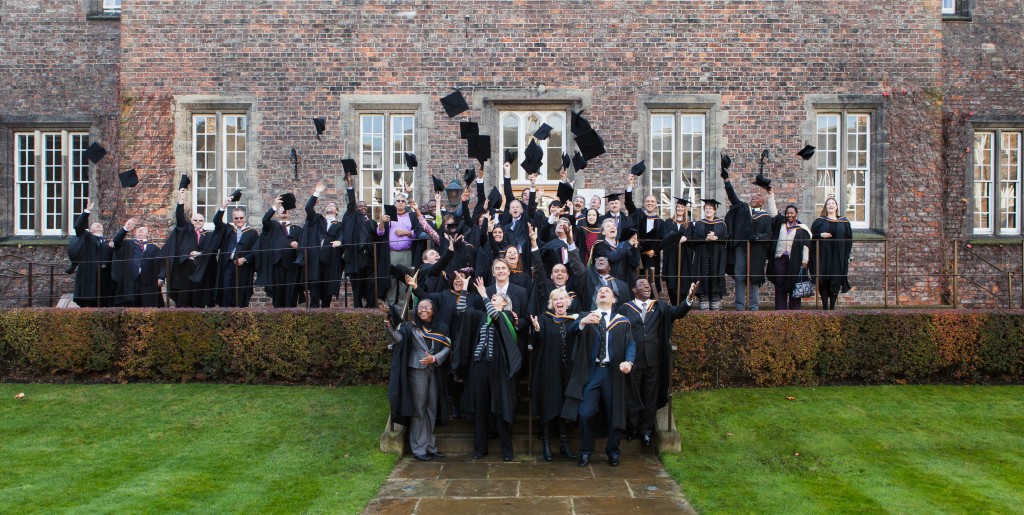 Why MALIC?
Sometimes I ask my students, when they start their first module, what made them join the programme. For many it was the desire to understand why projects fail, how to be a better leader, how to deal with a difficult boss, or simply because they never had the time to go to school before life took over! And one of the most rewarding experiences is to receive, every now and again, an email that talks about life after MALIC (although sometimes it is also about life during MALIC).
"One of my critical learning points was the MALIC program was instantly transferable and immediately relevant, the course has had a dramatic impact on how I operate within different cultures. My appreciation and awareness of how people respond, react and need empathetic leadership styles in varying cultures has been tremendous." – Simon
"Besides being a farmer I teach in AICAT (Arava International Centre for Agricultural Training). We bring 700 agricultural students from the Asian countries over for a 10-month, hands-on experience. I teach Agro-economics and Agro-entrepreneurship and from day one of my studies [in MALIC] I began using my newly gained knowledge, such as Schein's Cultural Understandings and Kotter's Eight Stages of Leading Change. The best part of the online experience was the interaction with other students. Same books, same articles, same questions but such diverse answers and understandings from fellow students; culture galore on the RKC forums." – Eyal
 "My study at RKC has deepened my insight into the different antecedents of innovation and successful change that need to be strengthened in my work and working environment. It has boosted my concern for people. It has enabled me to respect others' perspectives, even seek contrary or novel views and value the contributions people can make no matter what their status in the organisation." – Pius
Don't think it is all milk and honey though – studying online is challenging, albeit rewarding. You need strong time management skills and discipline, but with proper support achieving an academic degree while working is doable. You get support from us, as academics, and from our amazing StudentCare team, but we found that, perhaps most importantly, the best support comes from your peers, your colleagues who are experiencing the same challenges and conversations. Eyal and Pius, above, have met at the residency in York after taking a few classes online together, and I've never seen a bigger hug than these two big guys shared.
So, one might say we have done well so far – we will strive to do even better, and perhaps, who knows, if you are not a MALIC yourself, the time has come to become one! With a new, modular approach, in which you can build your programme in a module by module approach, there has never been a better time to learn! If you want to learn more about MALIC, have a look at our MALIC website and request a catalogue – our admissions team will also be happy to answer any questions you may have.