Prof. Dr. iur. David Costa, Dean Robert Kennedy College and Stefano Costa MBA, Finance Director Robert Kennedy College (RKC), visited NASDAQ New York to commemorate the success of RKC for providing Swiss Quality Education in partnership with top British Universities since last 19 years.
"Having the name of Robert Kennedy College at the center of Times Square, New York was mesmerizing and surreal but more imperative was this unique opportunity to extend thanks to our staff, students and graduates throughout the world"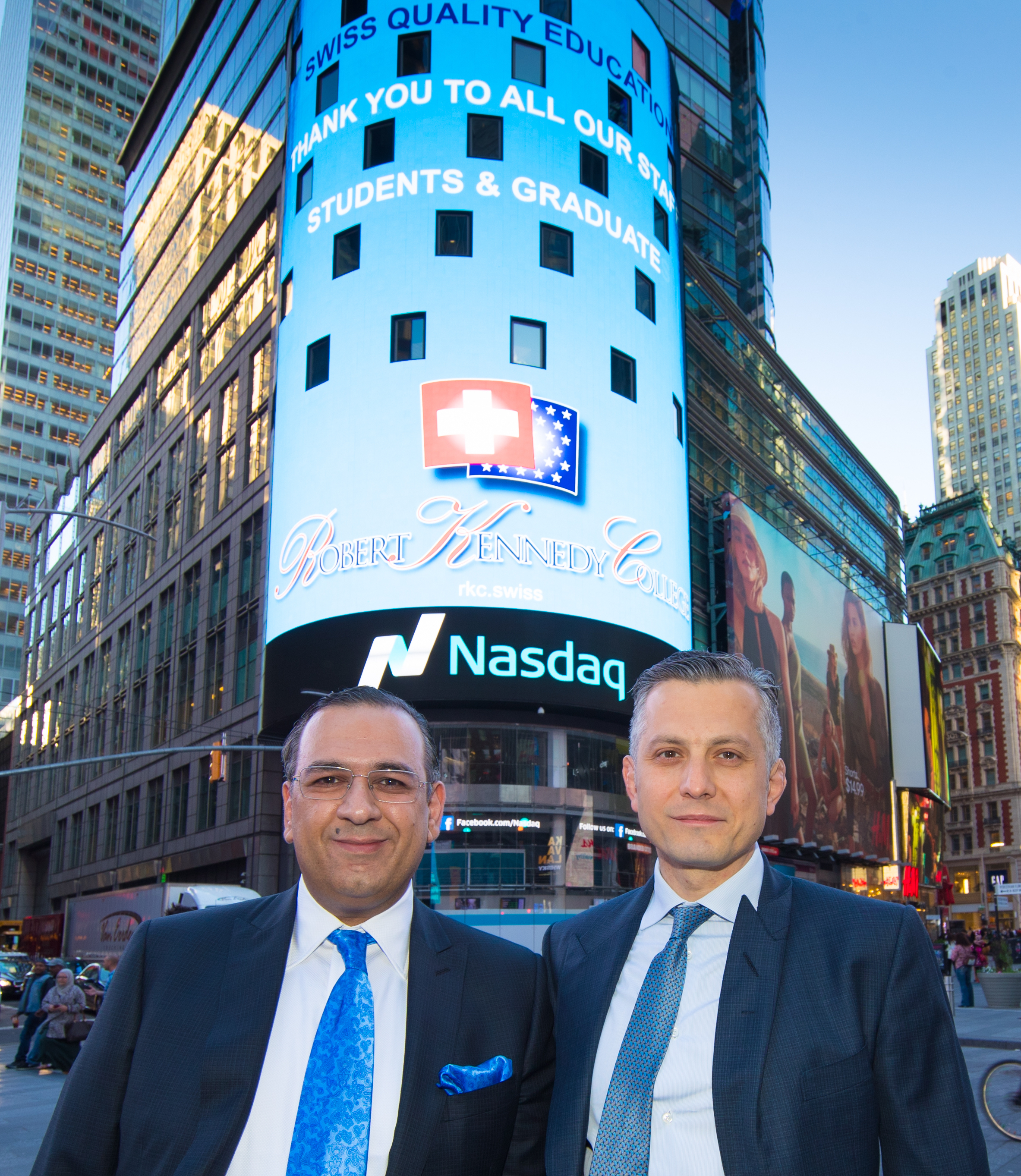 During the 19 years the college has served thousands of students across over 130 countries. Thanks to proprietary state of the art technology, outstanding teaching and superior student care, the college has pioneered the concept of blended and online learning throughout the world. #RKC instructors are graduates from some of the best universities worldwide. With over 5,000 students from 130 different countries, we are a truly international establishment.
Our online masters' programmes combine Swiss quality education at a distance with residencies at the college's premises in Zürich, Switzerland and in England at the campuses of our exclusive partners, the University of Cumbria, University of Salford and York St John University. Thanks to the unique blended learning format, students are able to experience face to face live classes during the one week residential without disrupting their busy careers.
At RKC you are not just a student number. You are part of our online learning community engaged with faculty members and other students. Get more information about our programmes here.