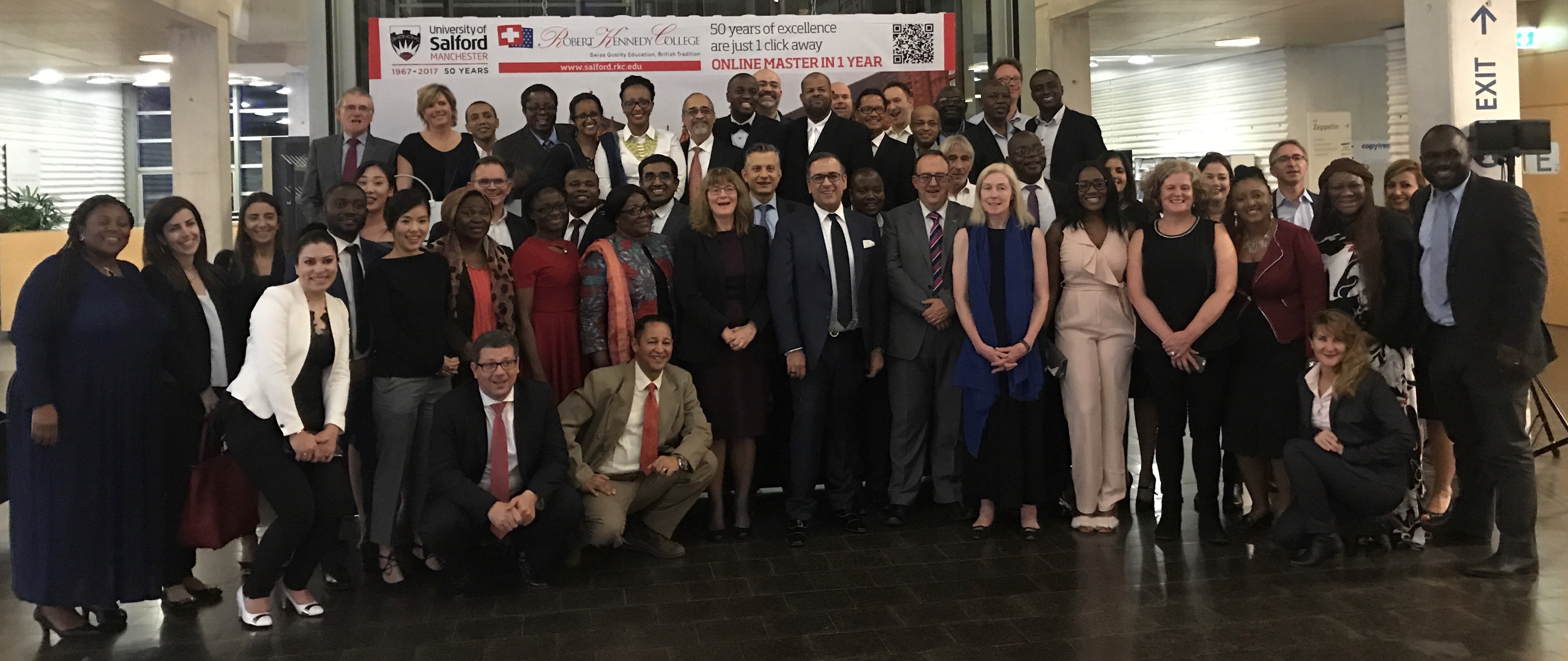 Robert Kennedy College recently celebrated 50 years of the University of Salford and was pleased to welcome to Zürich Prof. Helen Marshall, Vice Chancellor of the University, Prof. David Spicer, Dean of the Business School and Eileen Roddy, Associate Dean International.
The university has had a venerable history, from getting the Royal Charter from Her Majesty the Queen constituting the University of Salford 'for the advancement of knowledge' 50 years ago to having Chancellors the likes of the Duke of Edinburgh (1967-1991), the Duchess of York (1991-1995) and Sir Walter Bodmer (1995-2005) and playing host to Margaret Thatcher, The Smiths, New Order and Happy Mondays that played at Maxwell Hall.
And while the university continues to grow, opening new campuses, laboratories and student accommodation quarters, it also won Business School of the Year and been named in the QS World Rankings of Top 50 global universities.
In an exclusive partnership with Robert Kennedy College #RKC, the university is taking high quality British education global with Swiss ingenuity. With an ever-growing portfolio of online Master's Degree programmes (click to download the course catalogue), the University of Salford is leveraging the nearly two-decade expertise of #RKC in online education.
To mark the occasion for our residential students, Robert Kennedy College hosted an exclusive live masterclass conducted by Prof. Spicer and Richard Dron, Technical Innovation Officer at Salford Business School. The celebrations continued through to the evening and concluded with a gala dinner that also included our residential students.