Robert Kennedy College in an exclusive partnership with the University of Cumbria, held the residency programme for our online MBA students. Held at the University of Cumbria's picturesque Ambleside Campus, the residential week covered the module "Tackling Global-Local Challenges in Ethics, Responsibility and Sustainability."
The residential week gave the students an opportunity to complement their online learning with a conventional classroom experience. And the diverse group of students coming together from different countries, cultures and backgrounds and professional experiences, made the week all the more enriching. The residency was attended by more than 25 international students from countries like Canada, United Arab Emirates, Nigeria and South Africa, to name just a few, for a face-to-face opportunity to enhance their learning experience.
The students participated in various activities and classroom sessions in this action-packed week as well as learning about research methodology for their dissertation. The unique experience left them feeling invigorated and inspired to put the techniques learned during the week into practice. And more importantly, the week gave them an opportunity to connect with their classmates, to forge new friendships and establish relationships with faculty and directors.
"The residential week is an integral part of the course. It's the only chance the students get to meet one another face to face as opposed to engaging with each other online. The week is really varied. We have a number of education sessions from different guest speakers and faculty throughout the programme. We also have a number of experiential activities and we spend a day enjoying the landscape." said Emma Watton, Senior Teaching Fellow, (Lancaster University), MBA Leadership and Sustainability Programme graduate.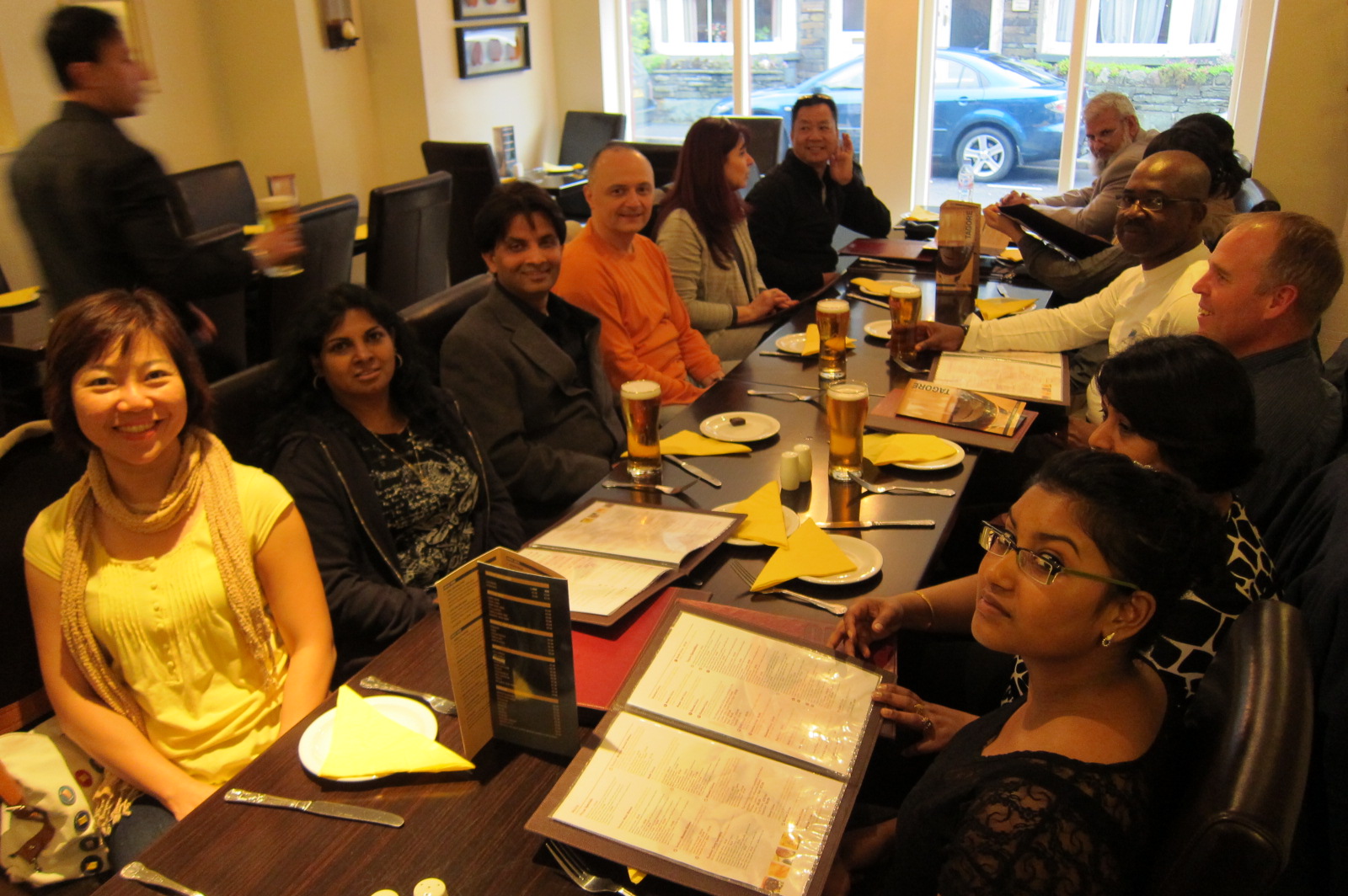 Students also had the opportunity to explore the idyllic settings of the Cumbria campus and participate in various outdoor team-building activities.
Professor Jem Bendell, Director of the Institute for Leadership and Sustainability, commented, "The residency brings professionals together from around the world. We went with the students on a trail walk that William Wordsworth took and heard about his poem where he talks of letting nature be our teacher. This is something quite unique, a heritage we can explore and find ways of building that into our teaching practice".
With students from every continent, it was a truly international experience and an opportunity to network with colleagues from all over the world. This unique learning experience left every student with lifetime memories.