So, you have been feeling like you are trapped in a dead-end job with no hope of growth and have forgotten what it was like to have fun at work. You feel like you are stuck with a hard nosed and unappreciative boss and can't see a future to your career. This feeling of "being stuck" usually ends up draining you of energy and hope, it can even significantly affect your personal life and have an impact on your feeling of self-worth.
You need to break out of this rut that has been dragging you down and get your career back on track, to achieve this you have to make changes to your thinking and thereby change the perception your colleagues have of you. The following five steps are a few suggestions of how you can go about trying to achieve this change.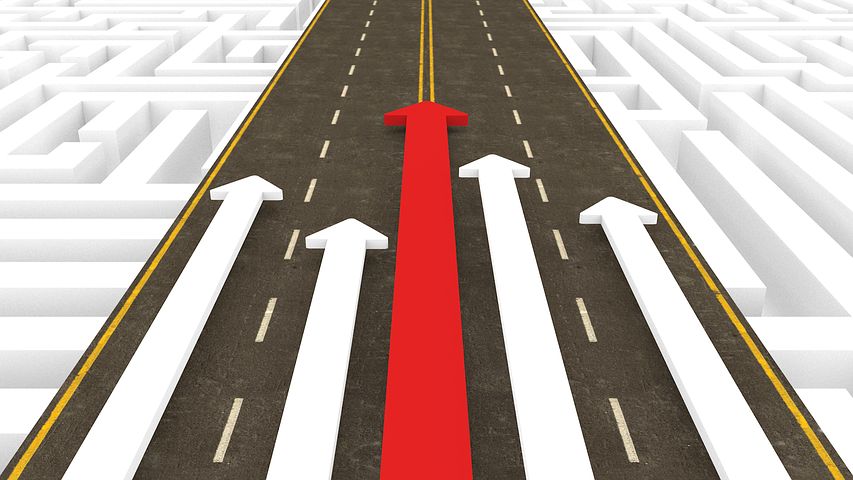 Be Optimistic: It will be a challenge to get out of your negative mindset and get thinking and feeling positive again. Begin small, set aside an hour or two every day where you try to push aside everything that you perceive is holding you back and picture yourself and who you want to be five years from now. Set yourself self-improvement goals – public speaking, improve your knowledge, read motivational speakers, attend short term courses. Until you get yourself into a positive frame of mind, you will remain blinded to the opportunities around you.
Bucket List of Jobs: Make a list of the jobs you have always you have had/ dreamt of having. Don't be constrained by what you think you presently deserve but what you have always dreamt of having, be unrealistic (The President of the United States is not out of the running from your list). As your list grows, look at the pattern developing, and you will see that you are drawn to a certain type of job (Marketing, Media, Supply Chain, etc.), in certain industry segments (Automotive, Aerospace, Shipping, IT, etc.). Look for clues about what excites you and makes you feel energised again, then work towards achieving these goals and getting a job in line with your dreams.
Perception Matters: As someone once said, "Dress for the job you want, not for the one you have". Look in the mirror and ask yourself if the person looking back is the person who will be able to occupy the highest position listed in your bucket list. Identify what do you have to change in order for others to see you in that position. When re-evaluating your image, look at all aspects that make up your image – from the clothes that you wear to your social media profile, to the way you socialise. Start making the changes, but take your time and do it right.
Networking: One of the key factors that will help you achieve your goals will be the contacts you develop. Work towards developing new contacts, people who are unfamiliar with the old you and have only seen the new and improved you. Use platforms like LinkedIn, Alumni Associations, Professional Associations, Clubs, etc., to develop your new network. Talk about your passions and goals with these people, ask for their advice, get a mentor who has your best interests at hand. And when your big break comes, the odds are it won't come from someone you'd name if you had to list the 50 people you know best. Most opportunities come from people at the very edges of your network or someone you haven't interacted with in a really long time. Remember, all that's holding you back is you. Don't bury your dreams. Day after day, tell people what you really, truly want to do. Share your dream with them, and one of them will make that dream come true.
Qualification: Education Qualification matters and will be one of the driving factors in helping you achieving your dream job. Knowledge, networking, creative thinking, self-discipline, time management are just some of what you can gain from a quality education. Anyone who tells you otherwise has either been in that small fraction of the job population that has been very lucky or has had it handed to him. So, ensure you have the qualifications to go with that dream job or your dream job might just go to someone who does.

Robert Kennedy College with almost 14,000 students from almost every county in the world offers one of the most diverse, accredited and globally recognised online master's degree programmes in both Business Law, Leadership and Management through exclusive partnerships with British universities. For more information download programme catalogue.