Continuing with our Women's Day series of blog posts featuring our students and asking them to share their experiences – the challenges of getting back to school, of managing work and study along with family, and the unique challenges they faced being female students.
This week we feature Ms. Deidree R. Diño, one of our student ambassadors who is a graduate of our M.Sc. programme in Global Management through our exclusive partnership with the University of Salford, UK. Let us see what she has to say.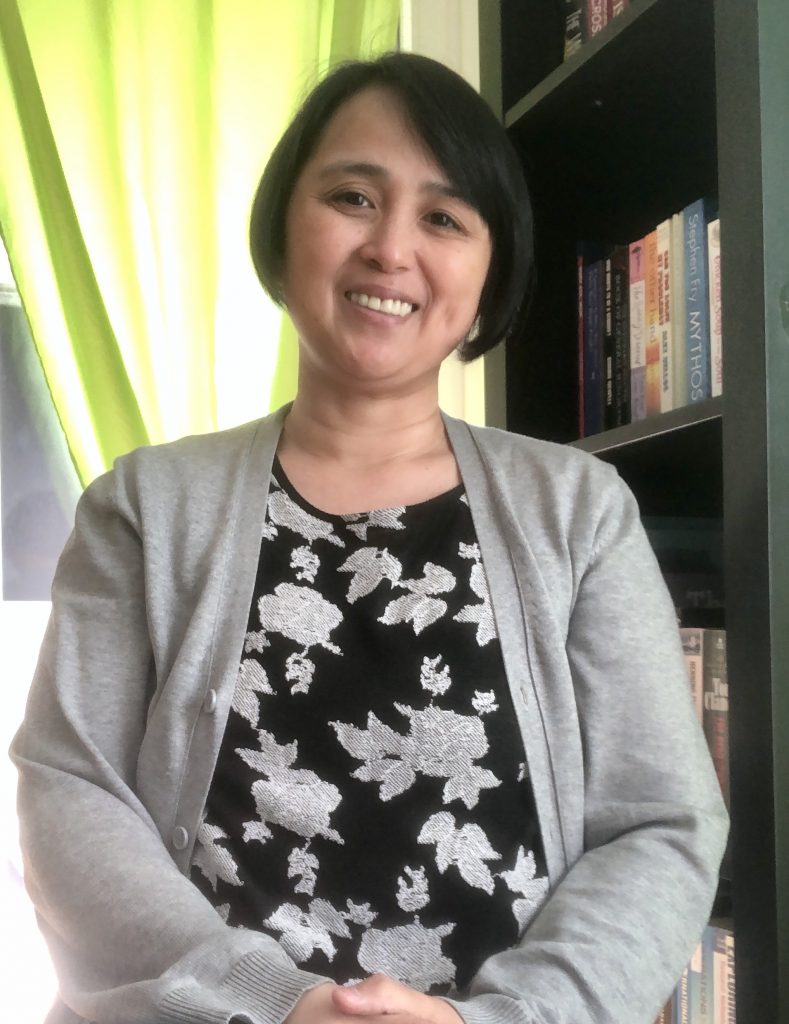 Who is …
A short profile
Sahil Devasia (SD): Who are you, really?
Deidree R. Diño (DRD): I think of myself as a lifelong learner who is constantly searching for the next meaningful change, especially when it comes to my work.
Getting back into education
Your story of getting back to do a Master's degree
SD: What was the driving force behind your enrolling for an online degree? Who inspired you? What motivated you?
DRD: I knew that at some point I would want to move on and not remain stagnant. I realize that to be competitive, I had to have a higher level of education and a stronger theoretical background to complement my work experience in different industries. I know of people who were able to study and work full-time and despite the challenges, they never regretted it.
SD: What were the thoughts/situations/people/challenges holding you back from starting (if any)? How did you overcome them?
DRD: Finances and time were both serious constraints. While I don't have children, I support my mother and pay for the house in which she lives in S.E. Asia. I also have to pay my own bills here in Europe. I was already a department head and leadership team member, which meant I was working at least 50 hours a week. I had to study part-time so completing my master's degree took longer, but I did not want to work or study half-heartedly. It was important to do both to the best of my abilities.
SD: What surprised you the most when you started your studies?
DRD: I already knew how challenging it would be but I was pleasantly surprised at the frameworks and theories I learned. I also appreciated the strict requirements on researching for and writing papers. The dissertation was difficult to write but it was good to have gone through that process.
SD: Do you feel there are unique challenges women face when deciding to get back into education?
DRD: It's particularly difficult for women who want to have children, study, and work, especially if they want to do well. It's impossible to do all three without the support of their spouses or immediate family members. The reality of a running biological clock puts more pressure on women to set aside their career and educational goals in order to have and raise children.
Getting the degree
The work to get the degree – what did you learn, how did you balance, what would you do differently
SD: Which programme did you do? Why?
DRD: I completed the MSc in Global Management program. My career choices and work experiences have led me to believe that understanding management frameworks and effective practices in different contexts, in international organizations, and across industries will be a significant advantage if I change careers.
SD: What is the single most important thing you learned during the programme?
DRD: Effectively managing people and resources is key to organizational success.
SD: How did you balance work and studies?
DRD: I could not work part-time so I had to study part-time and use my vacation days to revise and complete papers and assignments. I decided not to go on real holidays and travel as much as I used to.
SD: Any particular challenges to being a woman and studying online, or do you think all students face the same ones?
DRD: Even while studying online is more flexible than going to classes, for women with management jobs and family obligations, it can still be very difficult and even frustrating.
Life post degree
What changed, if anything?
SD: What's new in your life since graduating / starting your studies? Any visible impact already?
DRD: I applied several concepts I learned to my own work and even shared the knowledge with peers. I also decided to change employers – not at all for money but to learn something new and find out if I can handle different challenges.
SD: Anything you are doing differently now because of the things you learned?
DRD: I think what I learned mostly validated the knowledge and skills I acquired through my work experience. Having said that, I think I'm a more effective leader and my ability to foresee possible problems and complications has improved.
SD: Do you feel that getting a Master's degree or doing other online programmes can reduce gender discrimination in the work place?
DRD: Indirectly, yes, the flexibility and accessibility afforded by online programs, especially Master's degrees, ensures that women can earn higher qualifications that will help make them more competitive when it comes to job advancement and career opportunities.
Advice for other women
Or other students, really.
SD: Imagine you could send a message back in time to your pre-degree self: what would it be?
DRD: Getting an advanced degree is anything but easy – in fact it's excruciatingly hard – but it is worth it. Investing in education and continuing to learn is a hundred times better than staying where / how you are and regretting it.
SD: Imagine you could send an object back in time to your pre-degree self: what would it be?
DRD: A copy of my Master's transcript and diploma.
Closing thoughts
SD: Anything else you would like to add that could help with the goal of increasing women's participation/access to a Master's degree?
DRD: You're never too old to learn; if you have the opportunity, take it.
Our own little contribution: As we continue to celebrate Women in Education, we are pleased to continue to offer bursaries of up to 4'000 CHF
We, at RKC, are proud to play a part in the ongoing efforts in reducing the gender disparity in education. We have already announced a special bursary on the tuition fees for all female applicants #EachforEqual!
During these difficult times, as we practice social distancing to combat the coronavirus (COVID-19), we are pleased to extend the bursary to all our applicants. We hope this will help keep you occupied, help you learn something new and when this crisis is over and you get back to work, help improve your career prospects.