The Dean of Robert Kennedy College, Dr. iur. David Costa recently held an online presentation and live discussion session about our 100% Online BA, MSc, MBA, and LLM programmes. The online Master's programmes are offered in exclusive partnerships with the University of Cumbria, the University of Salford, and York St John University. The participants – the potential and current students accepted into our programmes –  had a chance to ask the Dean questions directly.  
Introducing the Dean 
Professor David Costa is one of the founders of Robert Kennedy College. In his current capacity as Dean of Faculty, he oversees the faculty review process and several of the college's academic programmes. 
He holds a Dr. iur. (Doctor Iuris, Doctor of Laws) degree from the University of Basel, Switzerland, where he researched the law and regulations related to synthetic investment products. With other Law degrees from Scotland (Robert Gordon University, LL.B), England (the University of Northumbria at Newcastle, LL.M International Trade Law), and the United States (Washington University in St. Louis, Missouri, LL.M in U.S. Law), he has acquired extensive expertise in Comparative Law.  
In addition to his legal qualifications, Dr Costa holds a BA in Business Studies from the University of Derby, an MBA in eCommerce from Queen Margaret University in Edinburgh, a PhD in Strategy, Programme, and Project Management from the École Supérieure de Commerce de Lille for which his doctoral thesis was a study of index-based commodity investments.
David is a frequent guest on business TV channels such as CNBC Europe and Bloomberg Television. His recent research on risk-adjusted portfolios with both stocks and commodities has been used for the creation of a Swiss publicly traded investment certificate issued by the second-largest German Bank, Commerzbank AG. In addition, he is the author of The Portable Private Banker. 
Professor David Costa lectures at Robert Kennedy College in Contracts Law, Transnational Business Law, Investment Law and Money Management 
The Presentation 
Professor David Costa began with a short presentation providing details about each of our exclusive partner universities. Then, he introduced the programmes offered – the MBAs, MSc, LL.Ms, and the BA (Hons) that was recently added to the list of the wide range of programmes RKC offers. He then gave the programme overview and explained what makes our Master's programmes so unique. Here are some of the highlights that set RKC's Online programmes apart:  
Duration – Minimum 12 months and maximum 5 years 
Contemporary, practical courses 
No Exams. Evaluation based on assessments  
Flexible Learning 
100% online courses 
British Degrees that are recognized worldwide 
Further, he dived into the real reason they were all gathered together, and it was the pursuit of higher and quality education. David himself has been studying for over 20 years. With several academic degrees and two PhDs, he said that education had been his best investment, and each programme he studied gave him the best return on investment. He went on to tell why:
Knowledge 
Self-confidence 
Career progression 
Discovering new horizons 
Applicable learning – learn it today and apply it today! 
Finally, the Q&A round! The Dean himself answered several questions by the students from the questions about the programme, the payment plan, eligibility requirements, the study schedules, and many more.  
Watch the recordings of the live sessions held by Dr. iur. David Costa to find out for yourself if any questions that you might have have already been answered.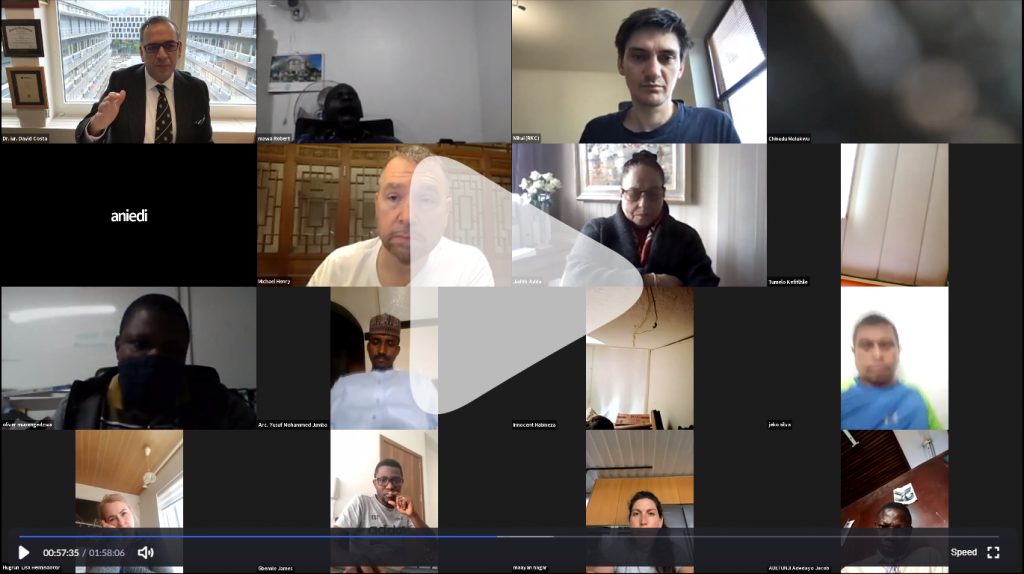 It is indeed a very informative session. Would you like to attend a similar session in the future? Let us know in the comments section below, and we will notify you of the dates for future live session.