It's almost the end of June. We are halfway through 2020 – a year that brought with it some unique challenges for everyone. It's a good moment to reflect on the first half of the year and do a mid-year evaluation of yourself, your goals and how far you have progressed towards achieving them. You may want to re-evaluate strategy, pace up or slow down a bit (the workaholics out there :)).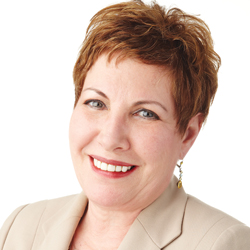 We couldn't agree more with our MBA Media Leadership graduate, Fawn Annan, who believes celebrating women graduates of RKC and showcasing their achievement and standing in the community is a great way to encourage and increase women's participation in Master's education. The very reason we started our Women's Day Series dedicated to RKC's women graduate and future graduates! Allow me to introduce you to the woman who wears several hats – that of CEO and Digital Media Publisher, of Mother, of Grandmother and of Wife – Fawn Annan!
Getting back into education
Your story of getting back to do a Master's degree
Vidhi Kapoor (VK): What was the driving force behind your enrolling for an online degree? Who inspired you? What motivated you?
Fawn Annan (FA): I needed to find new publishing models for my business and also wanted to use the credentials to transfer my career to more speaking and book publishing.
VK: What were the thoughts/situations/people/challenges holding you back from starting (if any)? How did you overcome them?
FA: Business priorities. Many but put this as a life-changing priority.
VK: What surprised you the most when you started your studies?
FA: How much work one course take up in hours but the enjoyment I experienced did surprise me.
VK: Do you feel there are unique challenges women face when deciding to get back into education?
FA: No, given its graduate-level online studies there was a difference.
Getting the degree
The work to get the degree – what did you learn, how did you balance, what would you do differently
VK: Which programme did you do? Why?
FA: MBA in Media Leadership — That is my profession
VK: What is the single most important thing you learned during the programme?
FA: Learning is a lifetime journey
VK: How did you balance work and studies?
FA: My child is a father; my husband is retired; my business partner was very supportive and allowed me to take time to work on my studies a portion of each week and a portion of each weekend.
VK: Any particular challenges to being a woman and studying online, or do you think all students face the same ones?
FA: All students face the same ones.
Life post-degree
What changed, if anything?
VK: What's new in your life since graduating/starting your studies? Any visible impact already?
FA: Yes. Published my first co-authored book, Digital Transformation in the First Person, and have had many more speaking opportunities than before.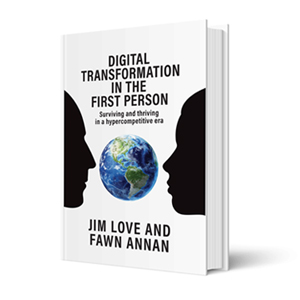 VK: Anything you are doing differently now because of the things you learned?
FA: Yes. Our digital transformation was far more successful because I had the different models to try out in agile development. My business partner, a seasoned CIO, was also far more attentive to what strategy advice I had to offer.
VK: Do you feel that getting a Master's degree or doing other online programmes can reduce gender discrimination in the work place?
FA: Credentials do help.
Advice for other women
Or other students, really.
VK: Imagine you could send a message back in time to your pre-degree self: what would it be?
FA: Expand your mind as much as you can. Building credibility starts with knowledge.
VK: Imagine you could send an object back in time to your pre-degree self: what would it be?
FA: My degree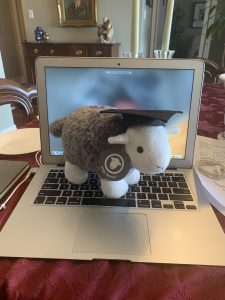 I hope you got some very useful advice and insights about our Online Masters from Fawn. I am sure you draw inspiration from her story and feel motivated to embark on your own journey towards the Masters.
Our education advisors are here to help you with your questions. Chat LIVE on WhatsApp to get more information about our Masters.