History has shown that a crisis pushes us on to new paths.
Everything we have ever known has been flipped on its head! Things we have taken for granted no longer exist – our 9 to 5 jobs, meeting friends at the pub, a romantic dinner date with that special someone, going for a movie with the kid. It all just feels like a dream now!
Even simple things such as shaking hands or walking around without a mask might be a thing of the past. Social distancing and hand sanitization might be the norms of the future.
And that is just when it comes to how COVID-19 has affected us personally! COVID-19 has also made an impact on the way we do business. Words like "globalisation" at present hold very little meaning, especially after billions of people have been under lockdown and self-isolation worldwide. People can no longer travel or enjoy the positive impact of an abundant and global supply chain.
And this will continue to hold true, at least until an effective, globally accessible and economical vaccine is developed. Not all countries will recover from COVID-19 at a similar rate and not all countries will be able to avoid a relapse.
The below graphs give an indication on how varied the impact of COVID-19 has been on different countries.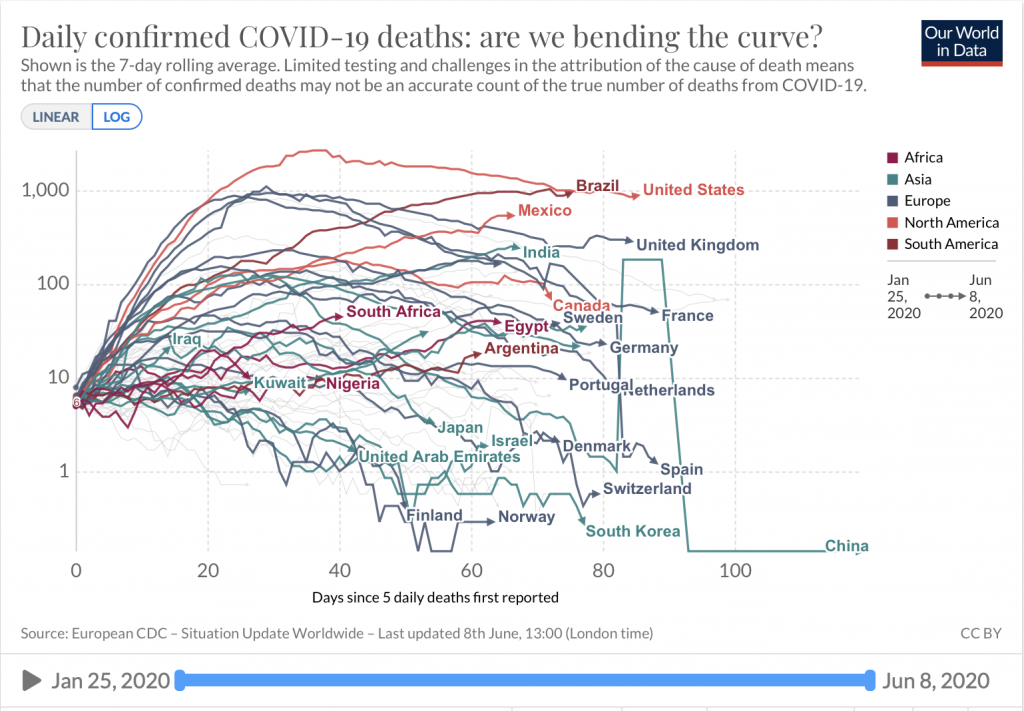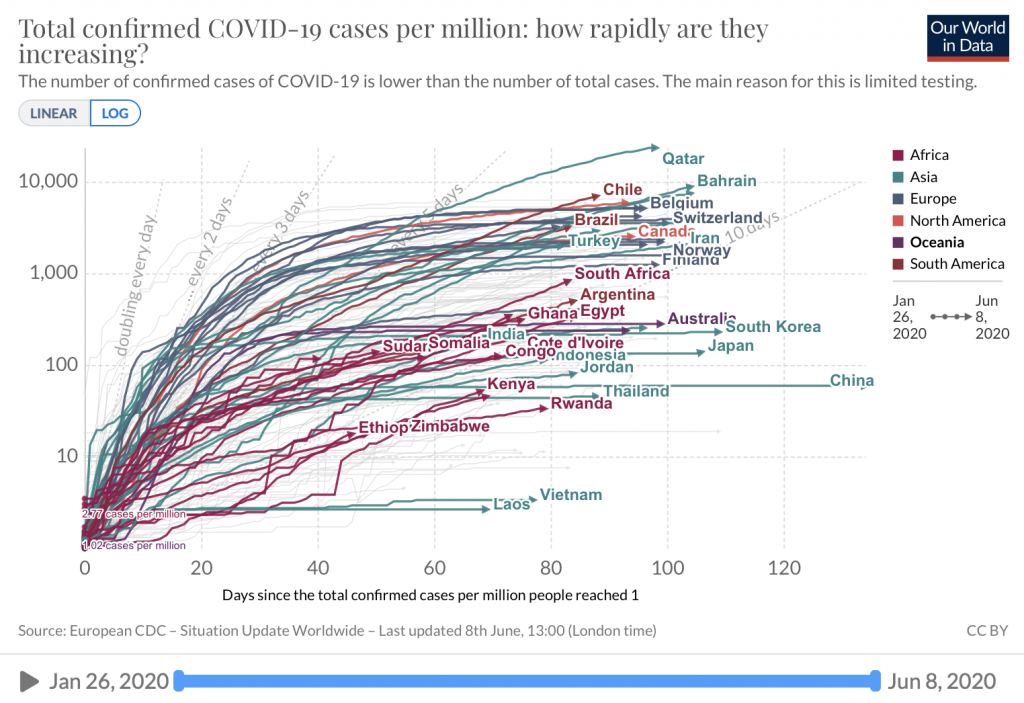 Retail is one among the hardest hit segments – people just don't want to risk going out and getting stuck in the middle of a big crowd (and who can blame them, it is simply not worth the risk).
But it is not just retail – it is education, IT, automotive, hospitality, entertainment, travel and tourism, etc., etc. (I can't go on listing all the different industries, so please assume that I have listed them). And it is not just these industries that are affected, the ripple effect can be felt across all supporting industries and businesses. A number of friends of mine who either work for or own small businesses, have all shut shop (some of them say they haven't gotten any new orders for the last three months).
And, as things stand today, there is no end in sight!
The airline industry itself is set to lose about 350 billion US dollars this year, which translates to cheap flight tickets being a thing of the past, at least for the immediate future. This will have an impact on the way we plan our travel, whether it is for work or play! And this will in turn have a trickle-down impact on a number of support industries.
Self-isolation and lockdown have already changed how we work and study. Many schools have now started offering their programmes online and companies are basically running on Zoom and Skype, and this could be the modus operandi going forward. Every day this continues, we will get more data on home-schooling and home-working, and will be able to refine, optimise, and develop solutions to maximise productivity. Maybe the "new way" will even be able to outperform the "traditional way" of doing things.
At the very least, we may see an increase in work-from-home and study-from-home going forward. Families will have to learn and adapt to this new reality too.
Even if we develop a vaccine and COVID-19 becomes a thing of the past (fingers crossed), things have changed and will continue to evolve – locally and globally, personally and professionally, and economically. The way we look at things, the way we interact with other people, it is all changing. Automation, Artificial Intelligence and Online Communication will be brought front and centre, and this will have a direct impact on efficiency and resource management, reducing the human contact requirements to the minimum "necessary".
Sustainability, solidarity, and healthcare will take centre stage in the future.
---
Did you plan to join a school to further you studies and learn new skills. Have your plans hit a roadblock? Then, it is time to get off the bandwagon and think "online"!

Have a look at our list of 100% online programmes and see if we have anything that meets your requirements.
You can also chat LIVE on WhatsApp with one of our Education Advisers for more information on the programmes offered, application process, and for more information on any discounts we might be running in this rather strange period of our lives.