Continuing with our blog series featuring our female students, we asked our students to share their experiences with us – the challenges of getting back to school, of managing work and study along with family, and the unique challenges they faced being female students.
Ms. Ilse Baxter is a graduate of our MA programme in Leading Innovation and Change (MALIC) through our exclusive partnership with York St John University, UK. This programme has been discontinued and has reincarnated as a 100% online MBA programme in Leading Innovation and Change.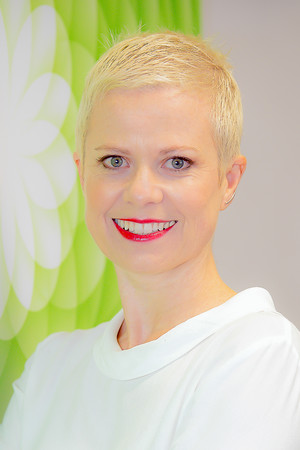 Now, let us see what she has to say!
Who is …
A short profile
Sahil Devasia (SD): Who are you, really?
Ilse Baxter (IB): I am a forty-something, beach and nature loving South African who divides her time between Sandton, Johannesburg, Cape Town and my happy place – Hermanus. I have always loved music and the arts – and danced professionally for a short period in my early twenties.
My under-graduate studies were in the sciences – I studied computer science and maths – but balanced this with English literature studies just to keep sane. 🙂
I have over my career had the privilege of working in SA, the UK and the USA. These days I am a director of a niche management consulting company – heading up the Business Transformation practice. We have for more than 10 years helped clients in the Financial Services and Retail sector grapple with some of the toughest challenges they have had to face. I am absolutely passionate about the topic of Business Transformation! For fun I love travel, reading, yoga, painting, music and I'm a bit of a foody – so love love love all the wonderful restaurants and wineries SA has to offer or just cooking at home with friends and family!
Getting back into education
Your story of getting back to do a Master's degree
SD: What was the driving force behind your enrolling for an online degree? Who inspired you? What motivated you?
IB: I don't consider myself an academic at all – I never have. I am very practically/experientially minded by nature – but I have always been insatiably curious about things around me. In this – I guess I was inspired by my mother. At 88 this year she remains as sharp as ever, curious (and incredibly informed) about the world around her and eternally questioning and seeking to understand more.
In my forties I started feeling the need to back what I had learnt practically/experientially with a relevant and meaningful post graduate qualification. I didn't just want to "tick the box" by adding a few letters behind my name – I wanted it to be something that really contributed to my practice and reflected my areas of interest. It took me a couple of years to find something that I felt reflected my interest areas and allowed me to study in a way that made sense it my personal and professional obligations…… enter MALIC.
SD: What were the thoughts/situations/people/challenges holding you back from starting (if any)? How did you overcome them?
IB: Firstly – TIME!!! How do I balance an incredibly busy life of running a consulting practice, helping clients through some of the toughest challenges they ever have to face (not a part time job), being there for my team, being present and there for my husband and family – and still find some time for myself (especially with all the pressure out there to stay fit, well and to achieve the illusive "balance" we're all chasing)?!
Secondly – a PERSONAL CRISES. I had already been accepted into the programme. Literally the week I was due to start – my husband (and business partner – he is the Managing Director of our company) had a major stroke. This was a crisis not just personally – but for our business too. Initially he was paralysed on the right-hand side of his body. Also – the man I married spoke 6 languages. The stroke rendered him mute for about 6 weeks (language centre in the brain was at the locus of the stroke). And then we had to start from scratch – learning how to say vowels etc etc. It has taken years to recover his current facility in terms of both speech and writing. He recovered 100% physically quite quickly. But the language journey is one they told us could take 10 years. Nearly 4 years later now his speech and writing has largely recovered in English and he is starting to grapple with French and Spanish again.
My instincts at the time was to just cancel commencing with my studies. But – as always – it was my mum and husband that insisted that I continue. So, I asked for a reprieve to start with the next cohort (3 months later) and set out on a 3 year journey of learning.
To be honest – studying kept me sane. It gave me something outside of my circumstances to focus on. Our business has had to transform to adapt to our new circumstances – and in doing so it has thrived. We have had to adapt to our new circumstances – and although without a shadow of a doubt it has been the toughest thing I have ever faced – we have survived and thrived through it. Studying under these circumstances was – despite seemingly impossible circumstances (many clients and friends thought I was mad to continue) – the best decision I have ever made.
Thirdly – PEOPLE's PERSPECTIVES (clients, family, friends) – asking me WHY I FELT I NEEDED TO STUDY FURTHER – you've already mastered this topic – what difference will this make to your life? Ultimately the decision to study was a very personal one. My job requires me to pour everything I know into helping my clients – this drains you physically, emotionally and mentally. In truth – I knew I needed something to build up my own internal stores – to inspire, challenge and grow again – so that I could be a better leader, a better advisor and a better practitioner. It has done all that for me and more!
SD: What surprised you the most when you started your studies?
IB: Firstly – That despite a seemingly impossible load – client assignments, running a business, study, family – there IS time if you really want to do something. Something shifts and what seems impossible becomes imminently possible.
Secondly – How I could draw on my work experience to enrich my studies and how I could draw on my studies to enrich my practice …. not at the end of the process – but from the very first module.
SD: Do you feel there are unique challenges women face when deciding to get back into education?
IB: Time I think is the biggest one. The practice I lead is (not by design) predominantly female in profile. I have over the years observed the challenges (both practically and emotionally) that professional women face in terms of balancing professional demands and aspirations with family responsibilities (and aspirations) and the need to look after themselves (mentally, physically and emotionally). How do you take care of all these aspects of your life without compromising any of them? Is it ok to prioritise something that is seemingly just for your own benefit (aka potentially "selfish")?
Getting the degree
The work to get the degree – what did you learn, how did you balance, what would you do differently
SD: Which programme did you do? Why?
IB: MALIC. Three reasons really:
It most closely matched my areas of interest.
It supported my area of practice.
It is set up in a way that allowed me to schedule my study obligations in a way that worked for my personal and professional circumstances.
SD: What is the single most important thing you learned during the programme?
IB: Not one – sorry! I loved studying again! In fact, I am considering going further after a "Gap Year" :). I absolutely loved doing research! (I never knew I would) This is opening up new potential opportunities as I move into a next stage of my career.
Most importantly – I discovered "I CAN". I can do something for me without negatively impacting everything else that is important to me in my life. "I CAN" continue to grow and learn and evolve – even in my late forties 🙂
SD: How did you balance work and studies?
IB: Very very carefully! 🙂
Probably the most important advice I was given was in our first module by Dr Radu Negoescu. He encouraged us to do a plan and to contract with friends, family and colleagues. I took this advice to heart and "contracted" a way of work with my husband, friends, family and our team.
I am a morning person – so my plan involved getting up at 4.30 every morning and studying for 3 hours. Then having breakfast with my husband. before going to clients or attending to our business and team. I spent every evening with my husband or with friends and family. I also agreed terms for weekends.
By thinking through what it would take and how I could manage the impact on my life consciously – I had a routine that worked for us, my husband, our friends and family knew what they could expect from me (and what not) – so I could avoid feeling guilty for not getting to people/obligations and I had wonderful alone time every morning where I could focus on my studies.
One of the practices that evolved early on in this process was taking a photograph of the sunrise and just allowing myself to appreciate beauty, the privilege of doing what I was doing and the opportunity to enjoy that very special time of the day on my own. Although I am not studying anymore – I still love that time of day!
SD: Any particular challenges to being a woman and studying online, or do you think all students face the same ones?
IB: I don't see any difference personally. The trick is finding something that you are interested in (not just something that is going to become a chore), a pattern that works for you and then sticking to it and a programme that is well organised and well enabled technologically!
Life post degree
What changed, if anything?
SD: What's new in your life since graduating / starting your studies? Any visible impact already?
IB: A LOT has changed! 🙂
It has helped me focus on our value proposition from a practice perspective – and this focus really resonates with our clients! Our business has grown by more than 30% in the past 2 years as a result.
It has really changed my confidence in engaging with clients on certain topics. I am in the process of starting to write (journals) – something I have always wanted to do. I have started a complementary business – which tackles some of the findings from my dissertation. Exciting times ahead!
SD: Anything you are doing differently now because of the things you learned?
IB: I think the experience has really strengthened the approaches we take in our business practice. I've been able to draw on course content and also dissertation findings to really sharpen our focus. I also think that it has shifted many perspectives for me at a personal level. Not least of all what I can achieve when I set my mind to something! 🙂
SD: Do you feel that getting a Master's degree or doing other online programmes can reduce gender discrimination in the work place?
IB: This is a tough question for me. Over the span of a 20+ year career I have never felt that I was on the receiving end of any overt discrimination at the workplace. This doesn't by any means mean that I haven't been on the receiving end of challenging or seemingly unfair situations.
I strongly believe – especially in the world we live in today – that we all have increased pressure to stay on top of our game. To continue to evolve, to respond to the world as it changes around us, to continue on a journey of being the best we can be – whatever that is. For me personally focusing on this mission is more important. In this mission – getting a Master's degree is definitely a key enabler.
Advice for other women
Or other students, really.
SD: Imagine you could send a message back in time to your pre-degree self: what would it be?
IB: You CAN do this! (That doesn't mean it's not going to be super tough along the way & it doesn't mean that you are not going to have days where you feel like quitting – it just means that if you persevere you will see the rewards!)
You SHOULD do this! (You deserve to give back to yourself – this investment is one of the best you'll ever make!)
SD: Imagine you could send an object back in time to your pre-degree self: what would it be?
IB: Wow! These questions are something else! A beautiful tea pot and special cup! 🙂 This degree was earned over innumerous cups of tea!
Closing thoughts
SD: Anything else you would like to add that could help with the goal of increasing women's participation/access to a Master's degree?
IB: What may be useful is "support groups" – places where women considering studying, or current students can mix with current and past students – sharing experience, approaches, methods, etc., etc. (maybe these should be separate groups)? The diverse spread of students makes time zone/occupation etc. pairing a real opportunity – regardless of the hours people choose to study.
Now's a good time to start
If you have been thinking about getting your master's degree, proving to yourself and others that you CAN do it, now would be a good time to take the plunge. Have a look at our list of programmes and see if we have anything that could help.
You can also chat LIVE on WhatsApp with one of our Education Advisors for more information on the programmes offered, application process, and for more information on any discounts we might be running in this rather strange period of our lives.