Allow me to introduce you to an RKC graduate of our MA Leading Innovation and Change programme, now working as the Director of International Affairs for a Business school in the Netherlands.
Who is Jelly Offereins? A short profile:
Vidhi Kapoor (VK): Who are you, really?
Jelly Offereins (JO): I am an energetic, task-driven, positive personality with a passion for international interactions and collaboration. I studied, lived and work(ed) across borders and as the Director of International Affairs for a Business School in the Netherlands. I support students, staff and faculty in increasing their international exposure and competence.
Husband Paul, dog Flynn and I live in an empty nest, which is luckily not really empty as the girls (21, 23) find their way 'home' well.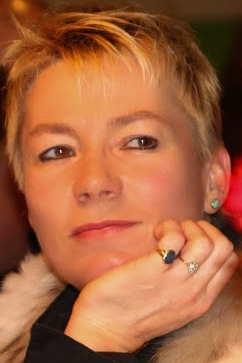 Getting back into education
Your story of getting back to do a Master's degree
VK: What was the driving force behind your enrolling for an online degree? Who inspired you? What motivated you?
JO: After having decided that I wanted to do an international master's, with a broad focus, I specifically looked for a master (mainly) that was delivered online, for several reasons. As I travel for work quite regularly, I was afraid to miss class – and consequently dedication – required in a traditional master. Also, because being away from home regularly, I would not have liked to leave home on Friday evenings and Saturdays for school; remote learning gave me more flexibility in combining private life and studies /work. Last but not least: I was somewhat skeptical about an online master's; could it be as good as a traditional one with regard to interaction, peer-learning, broad and deep investigation and reflection?
VK: What were the thoughts/situations/people/challenges holding you back from starting (if any)? How did you overcome them?
JO: For quite a while, I kept on postponing doing a master's since work was demanding all my time and attention and I felt it would not fit in my professional and private schedule. The online master's enabled me to plan/block bigger chunks of time (rather than scattered moments) that I could dedicate to the master's, which worked better for me.
VK: What surprised you the most when you started your studies?
JO: That I loved it right from the start!
I loved that I could watch the videos and rewind them endlessly when I did not fully understand;
I loved the diversity in the classroom;
I loved that the group operated like a traditional class: there were people with lots of opinions and a strong voice, and people who brought in great sources and very well considered views, there where people like me – listening/reading carefully and posting moderately-, teachers mirrored, posed critical questions, etc.
VK: Do you feel there are unique challenges women face when deciding to get back into education?
JO: Yes, and that these challenges may vary in different parts of the world and in different (sub-)cultures, financial issues, access to (earlier) education, jobs and career path, self-confidence
Getting the degree
The work to get the degree – what did you learn, how did you balance, what would you do differently
VK: Which programme did you do? Why?
JO: MA Leading Innovation & Change
My earlier degrees focused on resp. Hotel Management and International Marketing; I decided I wanted to do something broader and more strategic
VK: What is the single most important thing you learned during the programme?
JO: Self-confidence, self-knowledge, critical reflection
I had never written academic papers in English, I had never interacted online-only, most of the content was new to me, and I discovered that I liked it and that I was good at it.
VK: How did you balance work and studies?
JO: What helped the most is that I really liked the programme and the way it was delivered (the videos, the sources) – asynchronously.
I work full time, and was lucky to have 0.1 FTE from my employer to work on the master's. My kids were happy and healthy teenagers.
For the videos I blocked 2-3 hours. Every 4-5 weeks, I tried to take the Friday or Monday off. I used weekends and holidays and I told my family that I'd rather work on the master's than watch TV or read a book (and they let me).
VK: Any particular challenges to being a woman and studying online, or do you think all students face the same ones?
JO: It works better if you are in the position that you can work on your study for some hours (or even a day, or even 2) more or less continuously. If other tasks at home/in the family also require attention throughout the day, the study work may be jeopardized.
Life post degree
What changed, if anything?
VK: What's new in your life since graduating / starting your studies? Any visible impact already?
Jo: I have more self-confidence and I feel proud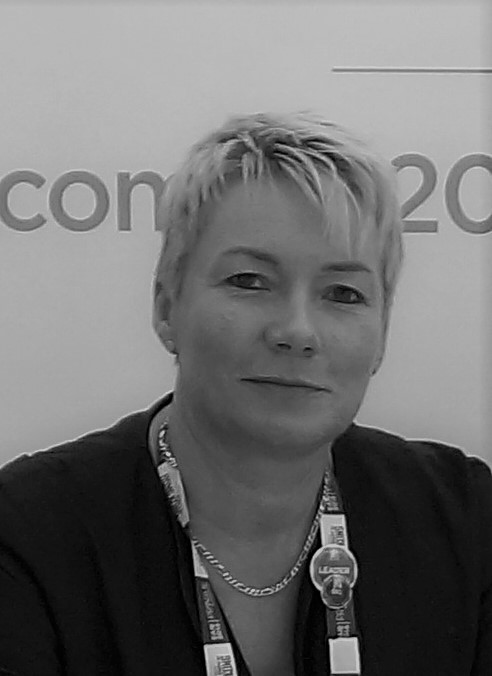 VK: Anything you are doing differently now because of the things you learned?
JO: I am better in critical reading, critical questioning, reflecting
VK: Do you feel that getting a Master's degree or doing other online programmes can reduce gender discrimination in the workplace?
JO: I would say getting a master's may have a positive effect on the career chances for a woman; an online master's programme maybe easier to fit in than a traditional master's, however depending on the home situation and support.
Advice for other women
Or other students, really.
VK: Imagine you could send a message back in time to your pre-degree self: what would it be?
JO: Dear Jelly, I know that you want to have your master's degree and I also know that you spend a lot of time on your demanding full-time job and that you also want to be a good and nice mother and that you do not want to spend evenings and Fridays/Saturdays away from home to go to school. I think I found the perfect the master programme for you: it is International, it is a UK degree, its is about Leading Innovation and Change and ….it is online, with one week in York, and it is not expensive! It is almost too good to be true. I have been looking for 'the adder under the grass' but cannot find it. Have a look at this link https://rkc.swiss/catalogue Kind regards, Jelly MA
VK: Imagine you could send an object back in time to your pre-degree self: what would it be?
JO: A pair of headphones
Closing thoughts
VK: Anything else you would like to add that could help with the goal of increasing women's participation/access to a Master's degree?
JO: Member gets member programme*;
Mentors and mentees;
Increase awareness of online: combine job with study, combine home-task with study
[*Editor's note: RKC does in fact have a referral programme in place, allowing current students to refer friends and relatives. Talk to our advisor to know about the benefits and discount offers of the referral programme].
I hope this blog brings much inspiration and encouragement to all our readers and motivate you to start the masters that you have always dreamt of.