Last decade has changed the business world manifold. Lot of factors contributed to the rapid growth of entrepreneurs. Financial crisis of 2007-2008 played a very important role in this sudden and rapid development. The recession brought with it changes that many took as blessing in disguise. Many talented employees (future entepreneurs) were laid off who started looking for new opportunities. The real estate went to all time low. The costs to do business, machinery, equipment, land, office rentals went down. That created an affordability for small businesses to thrive.  At the same time the internet and technological advancement were reaching new heights, propelling the growth of businesses. A new era of starting low cost internet-based businesses began. Businesses had all the resources on their finger tips and indefinite reach of internet, as a powerful tool, meant they could expand globally in short span of time. An entrepreneur, is defined as a person who organises and operates a business or businesses, taking on greater than normal financial risks in order to do so.  Many experienced professionals turned towards entrepreneurship to get rid of the rat-race. The newer and younger generation, was soon attracted to this new trend of entrepreneurship. They witnessed the success of other entrepreneurs and opportunity that the new tech-savvy, social media based audience had to offer.
Not only the business environment and circumstances were congenial to entrepreneurship, but the new generation was looking for more satisfied and meaningful careers. Managers, who wanted to manage their own business, work on innovative ideas, earn profits for themselves and have a better work- life balance. The business world has seen  entrepreneurs emerge in all walks of life, showcasing that rags-to-rich is not a dream far-fetched.  Entrepreneurs like Steve Jobs and Bill Gates in technology, to Oprah Winfrey and J. K Rowling in entertainment industry, to Jack Ma, co-founder of world's largest e-commerce business; set new influence and inspire millions of people towards entrepreneurship, where you are your own Boss. There are several advantages of owning and running your own enterprise:
Innovation: Bring your unique ideas on the table and set a new niche in the business world.
Decision Making : As an entrepreneur you are responsible for decision making for all aspects of business.
Profits: You are driven towards profits for the growth of your enterprise and also potential higher returns for your hard work to yourself.
Work- Life balance: While establishing a business on your own can be a daunting process, it can eventually smooth out and you can enjoy more free time to yourself for personal development or furthering business.
Business is your own asset: The entity you develop is your own estate, an asset that can be further inherited by your family. As an entrepreneur you not only build your own future, but your whole family's.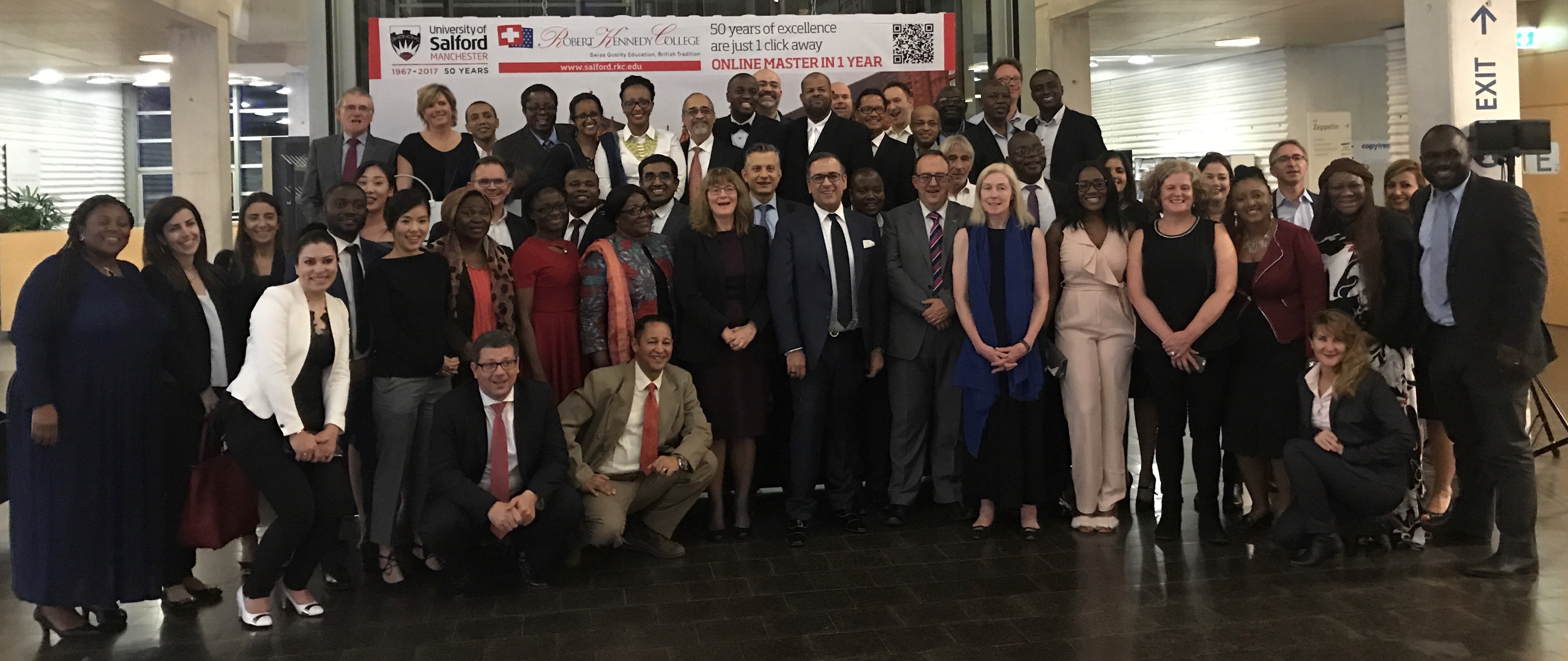 We offer several entrepreneurship programmes, that will help shape your career and start your entrepreneurial journey. We offer Online MBA Entrepreneurship and Innovation. Download the catalogue to find more details about the programme.