It is 2020! First and foremost, on behalf of our entire team at Robert Kennedy College, I would like to wish you a very Happy New Year. We wish you good health and a positive mindset, and success will follow!
All of our University of Cumbria's online MBA programmes have six-course modules – four core modules, one elective and one residential. The mandatory one-week residential module is held in the UK at either the Ambleside, Lancaster or Carlisle campus. The module title is "Tackling Global-Local Challenges in Ethics, Responsibility and Sustainability". There are several dates during the year which you can choose from to attend the residency that fits your busy schedule.
Time flies and it is almost time for the first Residency in January 2020 for our University of Cumbria's Master of Business Administration programme students. For those who are not our students yet and wondering what is a Residency, keep on reading to find out all about it. And those who are registered for this upcoming residency, pull up a diary and make notes of what to expect and how to prepare well for the residency, because here are some real insights, tips and advice from our current students about their own experience attending the residency last year.
The topic: Tackling Global-Local Challenges in Ethics, Responsibility and Sustainability
All our MBA programmes focus on real-life problems and issues that enable you to think critically about your company and your own career. Corporate social responsibility (CSR), according to Visser, involves what is called the four 'DNA responsibility bases' of good governance, value creation, environmental integrity and societal contribution. There is a demand for the more global marketplace and more ethical managerial conduct to deal with the global-local challenges, and responsible leadership is an answer to such demand.
Our students are leaders or aspiring leaders in the business world who face this challenge in their companies every day. This residential module allows the students to gain insight into how the dimensions of corporate governance, sustainable development and ethics are affecting and shaping today's organizational policies and practices. Students are guided and invigorated to unique ideas and solutions to issues faced by their current organization or local community. This is an enriching one-week that promotes experiential learning through contemporary case studies and teamwork.
Where and When to plan for residency?
We surveyed about 120 of our current MBA students with some of the frequently asked questions about the residency. We got 50 answers back (a response rate you should be very happy with for your dissertations, even though you would, of course, aim for higher numbers!). Here's what they have to say about their experience at the residency, sharing some immensely useful tips learned the hard experiential way.
There was 50:50 split on the choice of location of residency between the Ambleside and Lancaster campus.
A vast majority of students (80%) had completed at least four modules before attending the residency and a little less than half of all respondents (46%) thought the right time to attend the residency was when they were about half-way through the course. So the takeaway here is to try and take the residency somewhere after the third or fourth module.
On the other hand, 24% of students would have rather attended the residency as soon as possible after completing the first module.
Attending the residency right after the first module allows one to have human interaction in the otherwise online programme, establish relationships that develop and last throughout the programme and beyond, and allow you to better relate to your peers and colleagues

Paul H.
Some students found that it can help with the rest of the modules too. Peter said that he found taking the residency early on gave additional value in the structuring of academic writing and formulation of assignments as well as how to use OneSearch.
For those who voted for attending residency either halfway through or as late as possible attributed it to the fact that having finished other modules equipped them with a better foundation and management tools to interact and respond in the group.
Thus depending on whether you are more a human interaction person or self-starter, you can choose the right time to attend your residency.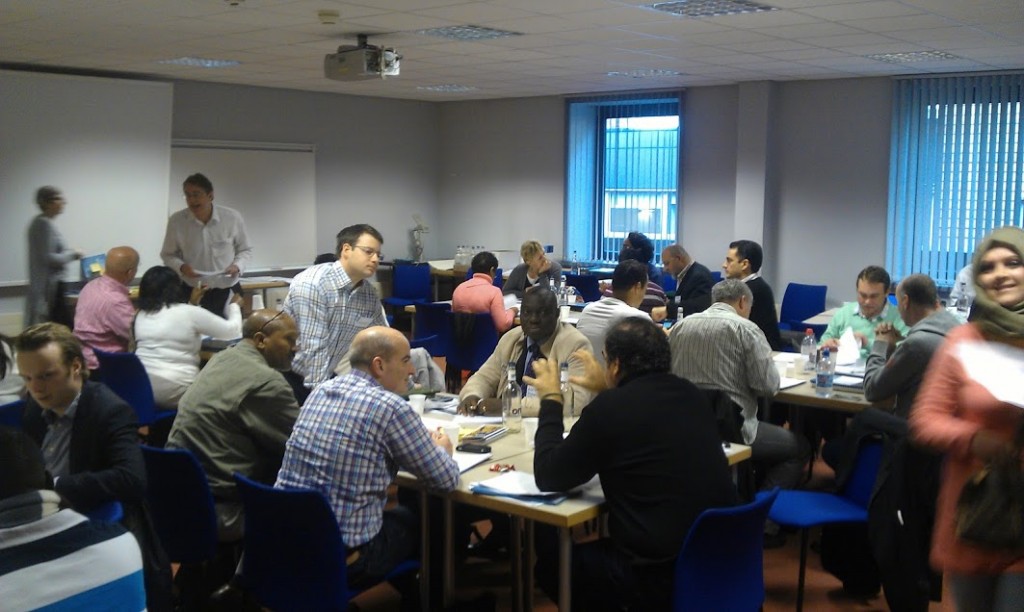 What else do you learn at the residency?
Many of our students ask "why is the residency important in an online programme?" and what does one actually gain from it.
It was a great experiential learning experience with an interdisciplinary and diverse group from around the world.

Luis C.
Many students gained an interest and understanding of the future focus of sustainability and climate change, the value of cross-sector collaboration, how to tackle ethical dilemmas and apply ethical theories in real-life.
Others learned about the concepts of Triple bottom line, SDGs 2015 and ERS, and yet others learned how to structure their dissertation. Maurice B., who came to the residency with over 35 years of experience of working, studying and interacting with multi-cultural groups, was nevertheless impressed by the high degree of professionalism, dedication and above all the feelings of warmth, the receptiveness of the residency.
Congratulations to all on a splendid display of academics, stewardship of facilitation, operational and executive excellence – the absolute best I have ever seen!

Maurice B.
A staggering 80% of the students surveyed agreed that the learning at residency was completely relevant and 92% said there was a definitive value-add in attending the residency.
The majority of the students found meeting the peers and professors a valuable experience and felt better prepared for the rest of the programme. So though the residency week can be pretty intensive and action-packed (as 44% of students agree), 62% of students admit it is a lot of fun as well!
It is the best experience of the MBA program, combining both theoretical and practical aspects of sustainability in business with a multicultural team. The group exercises are just great and the tour in nature is very inspiring. I'm convinced you will enjoy it!

Serge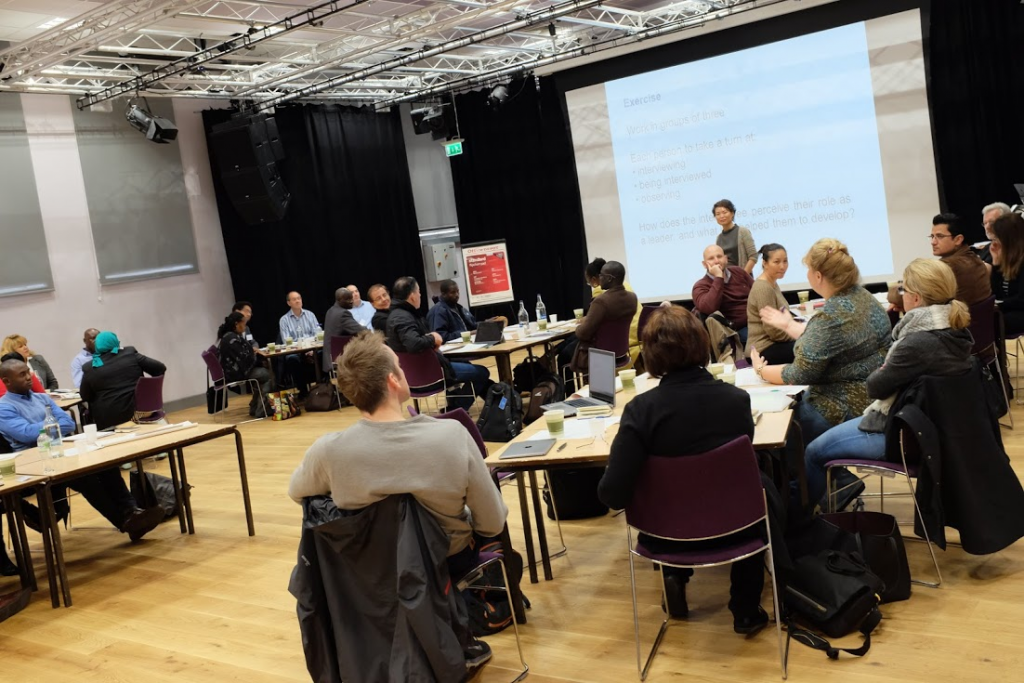 Where to stay during the residency?
I must say it was a unanimous response from most of the students on the survey, that one must stay close to the university during the residency week. Make your travel plans in advance and book accommodation early to avoid any disappointments. Talk to our StudentCare team and they can provide a list of accommodation near campus for your stay during residency.
Book accommodations directly through university suggested facilities and arrive a day early to acclimate. Don't forget to make daily summarizations of activities and sessions.

Rosamunde C.
Many students also put a word of caution about the wet weather conditions in Cumbria, UK and recommend coming prepared for cold and rainy weather.
To summarize the residency, I would like to quote John's advice in his own words:
1. Plan for your UK visa in advance – it takes up to 3 months depending on the holiday season and country you are located in. ([editor's note] and this was before Brexit!)

2. Book the hotel in advance – depending on the season, it is difficult to find accommodation especially in and around the University of Cumbria specially during the March season.

3. Weather – when you want to play golf, it rains in the UK. Therefore, prepare yourself with winter-wear, umbrella (if possible), windcheater or raincoat and boots as there are outdoor activities and trekking involved.

4. Time management – spend about an hour to revise the day's work so you are prepared for the next day's activity. When in groups, participate and lead the team as some peers may be in a holiday mood. Get them to work with you and research for the final day activity – prepare and participate.

5. Cumbria – is the place of William Wordsworth – daffodils are everywhere, enjoy them and unwind in the midst of nature. This is the place to be if you are interested in Sustainability and Environment.

John M.
I hope reading through the blog you gained valuable insight into our residency module and how to best prepare yourself for it. And we could not agree more with this quote from Fatos:
It will be an experience you will have once in a lifetime. I assure you will not regret any day being in Ambleside!

Fatos A.
Finally, a big thanks to all our students who helped us provide you with these tips and tricks about the residency – they generously offered their time and advice – a sharing spirit we witness every day in our OnlineCampus.