Sandra, Ilse, Doris, Asha, Melanie, Lilian, Matthew, Alaine, Marlini, Wilfried, Boguslaw, Ebru, Graham, Dag, Karen, Julie, Tony, Jialei and Sandra – these are the names of the 2019 RKC/YSJ MA in Leading Innovation and Change graduates who made it to York, to what I *know* was a great delight! We know quite a few of you could not make it physically to graduation this year – your achievement is no less impressive though – well done!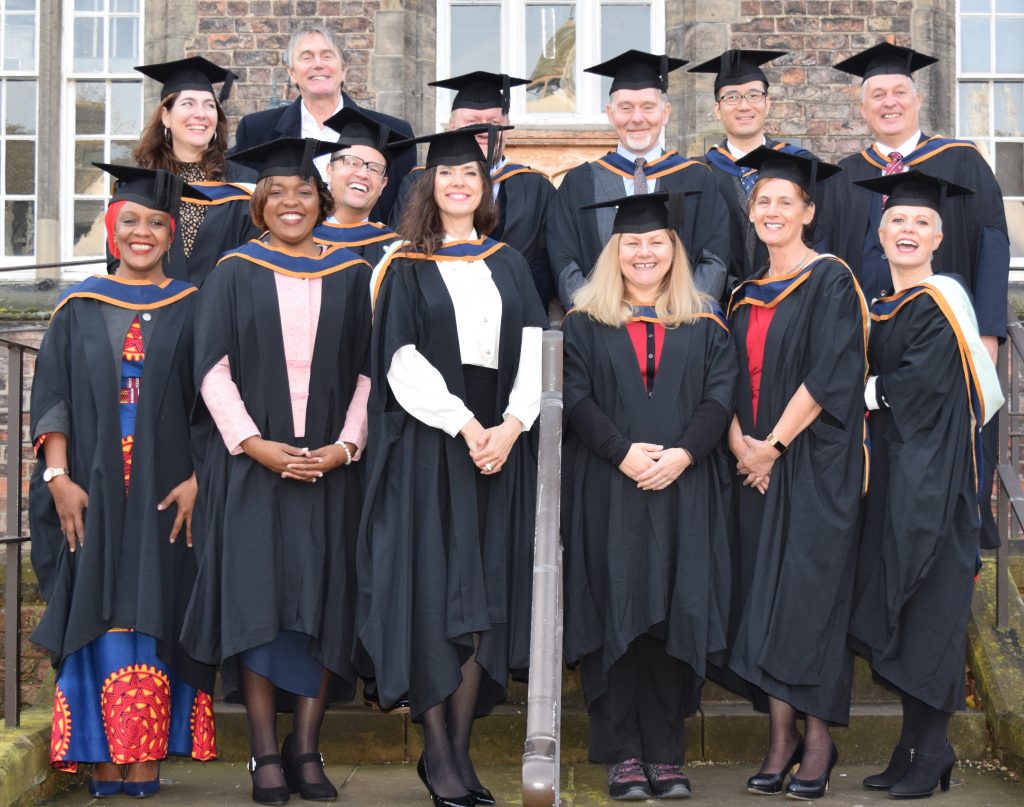 Wednesday the 20th of November 2019 was the day about 20 of our own MALIC students experienced the graduation of a lifetime, in one of the largest Gothic cathedrals in Europe – the York Minster. For all of you reading this at home and thinking that sounds awesome – know that it is, and I hope we'll be able to hear from a few of them who were there to confirm this is not just my impression!

Graduation: I couldn't recommend it more.

By the time graduation comes around, you will have attended the residency either in Zürich or York, so you know (or discover) that travel is not easy, nor cheap, but despite all that, I wholeheartedly recommend attending Graduation too. I haven't heard a single whisper in the past 7 years of someone being disappointed with the graduation.

Here's a short video of our graduates, so you can judge for yourself the emotions and excitement of the moment. See if you can count how many of them forget about the photo opportunity with the Archbishop of York, John Sentamu, in what was his last awards ceremony as York St John's Chancellor. Next year's graduates will be shaking hands with Reeta Chakrabarti.

A special shout out to Sandra Ahlers for the Dissertation prize, and to Ilse Baxter for the overall programme prize! Woohooo – amazing performance ladies – well done!

Finally, a huge CONGRATS! to all graduates alike, whether they've been able to walk the stage in York or had to stay at home (much like I did this year). Keep us in the loop with your professional exploits post graduation and help make this world a better place. Well done you all!
P.S. If you are wondering about the MA Leading Innovation and Change, know that it has smoothly transitioned into the MBA Leading Innovation and Change and next year we are likely to have the first batch of MBAs graduating in the Minster – are you one of them, or can you become one? Let us know in the comments!